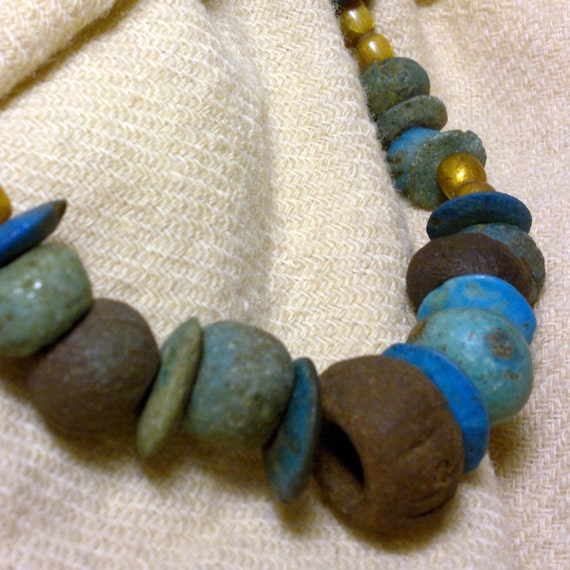 My favorite, a necklace for royalty and comprised of ancient rare materials $450
Ancient Beads Make Lovely Necklaces
All of us love beaded necklaces and jewelry, but imagine owning something ancient, with a story to tell. The Etsy shop
Lord of the Beads
uses ancient beads and fashions them into stunning jewelry. Above, you have my favorite, a necklace made of Egyptian agate,and Faience beads-- a mark of the ancient royals.
The seller says, "The material used to make these beads was a highly sought out commodity of the ancient world, used for scepters and jewelry and even to add to the opulence of the tiles in the royal chambers as was found in King Djosers tomb at Saqqara. A truly dignified piece, worthy of royalty!" This necklace can be yours for $450.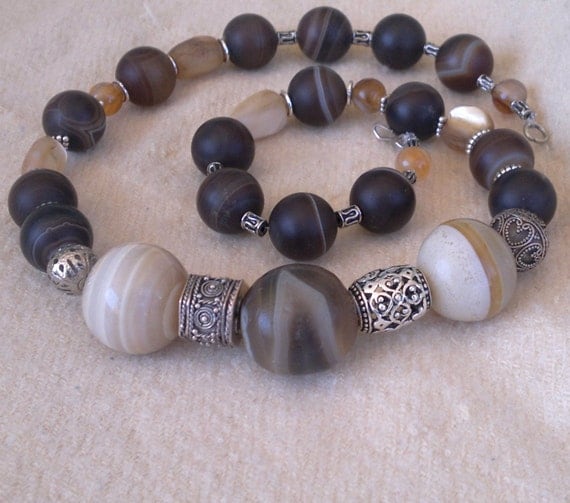 Antique Necklace is $1200 includes beads from King Solomon's mines.
The necklace above is made with rare and genuine ancient Egyptian agates, ---rare Sulemani type. If you are wondering what they are, most of these beads are the excavated from "The Lost Mines of King Solomen".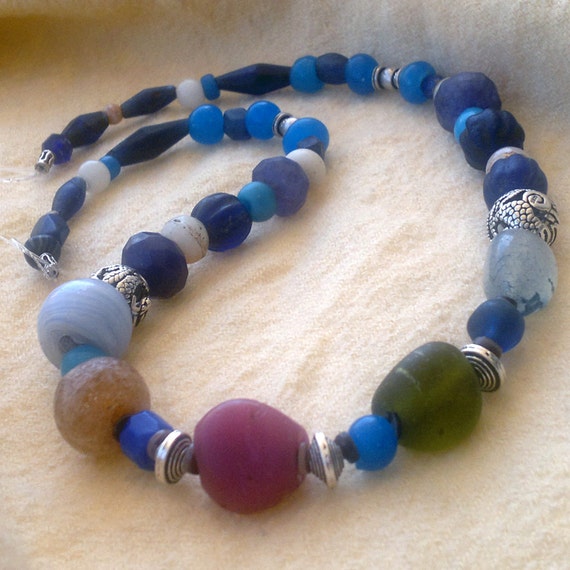 BARGAIN! $250 gets you this gorgeous and colorful necklace made of Roman Glass Beads!
All the creations are stunning and lovely. I have always been enthralled with ancient artifacts and instead of sitting them out of the way and looking at them you can wear a one of a kind creation and make heads spin.
As for the beads themselves, one must wonder what kind of mojo may come when wearing beads like this. It's no secret that for years people have believed in the healing power of rocks and natural gemstones.
Ancient Beads
are made of stone, rocks and glass so go figure!
Although at first I was a skeptic, I had a cat wearing an amethyst necklace who had diabetes live to the ripe old age of 22. Therefore I wonder what powers may lie unearthed in such wonderful beads. What stories would they tell had they the power to speak?
Lord of the Beads is run by
Raed Aidi
, who found their first bead/stone in 1993 and has been creating every since. From Dubai, youa re sure to find the world's riches with tales to tell.
FIND OUT MORE:
Lord of the Beads on Etsy.