The Library of Congress shows an entry in 1965 the Taylor Smith and Taylor Company's entry for "Exquisite Boutonniere Ever Yours Dinnerware." Without buying one of the print china books on the market, not much is to be had on this line as far as collector's site go........as most of the focus of Taylor Smith Taylor collectors is the all popular Lu-Ray line which was made in the depression era.
A quick search on Etsy reveals many pieces for sale.
Boutonniere is one pattern of the TST "Ever Yours" line. EVER YOURS line, classy and coupy, a nice ceramic set for the table. From covered butters to cute salt and peppers, this line was inexpensive at the time, as a friend collects it and recalls it from his youth. He's spent years assembling rare pieces and what appears to be look-alike flowers from other manufacturers trying to "knock off" the TST line. Taylor Smith Taylor themselves had another flower, not quite as pretty in my opinion, Blue Bonnet.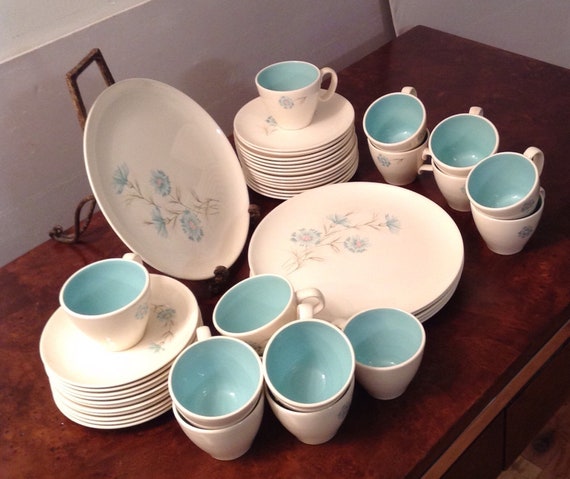 RemiDanielleModern on Etsy offers this set for $145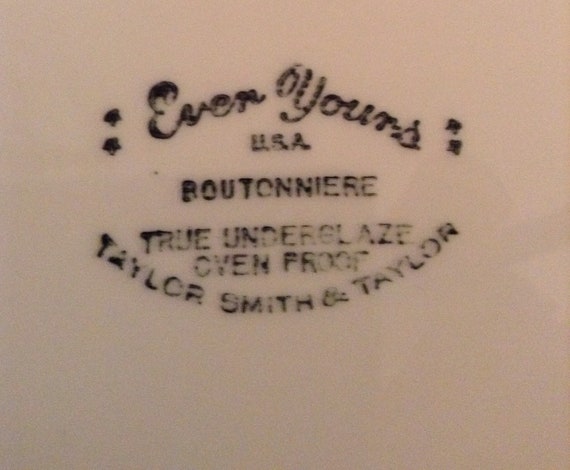 Although the creamers and sugars are still easy to find many of the sugar lids got broken, so finding them in good shape proves a bit challenging. As well, rare is the rare carafe or decanter, which my friend says is still much of a mystery. Originally came with a wooden lid and tiny little mid century modern styled handle atop the lid. Sometimes a wooden handle attached, but this was supposedly for the water pitchers (also rare if at all found.)
The carafe was either made in small quantities or just produced on a short run. Over time you are simply just lucky to find them anymore if at all. If you should find with wood lids or unknown mystery handles, then a definitely good find to be coveted.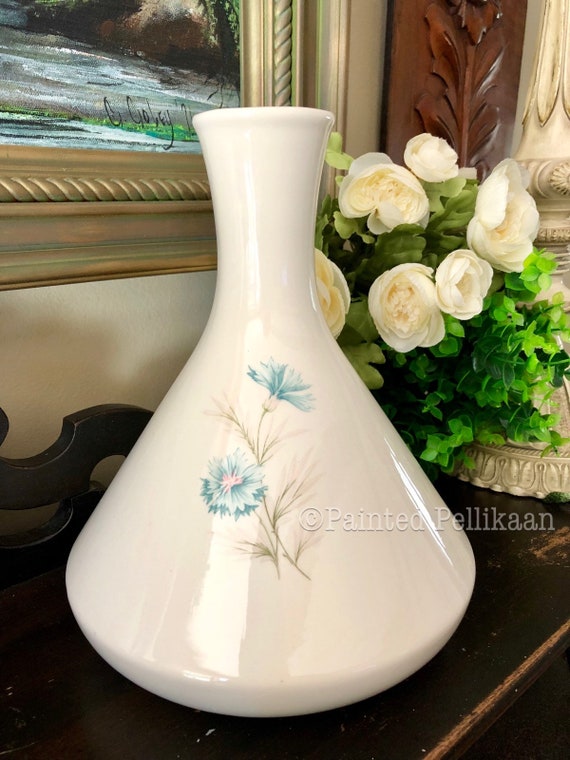 Then we see offspring which make us unsure just what this could be, either a factory misprint, or a special test run, as a solid carafe just should not exist.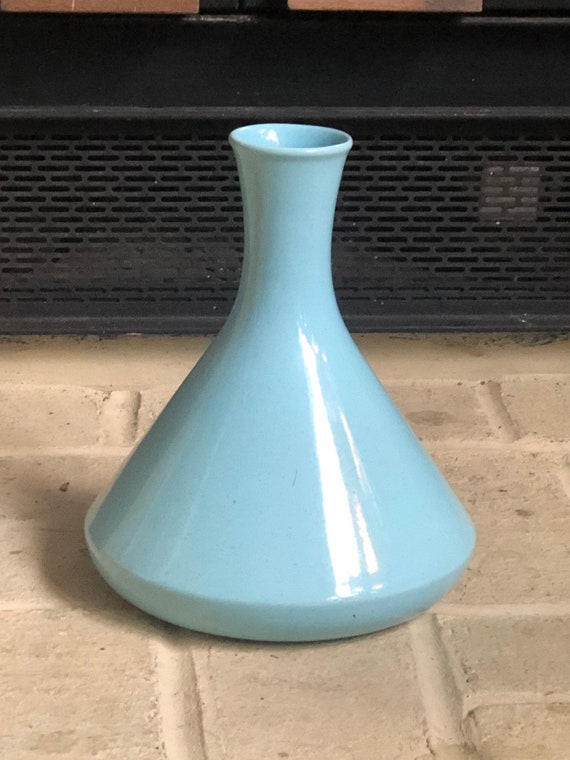 Rare Blue Carafe in the TST shape, But why? Find it at RetroChalet