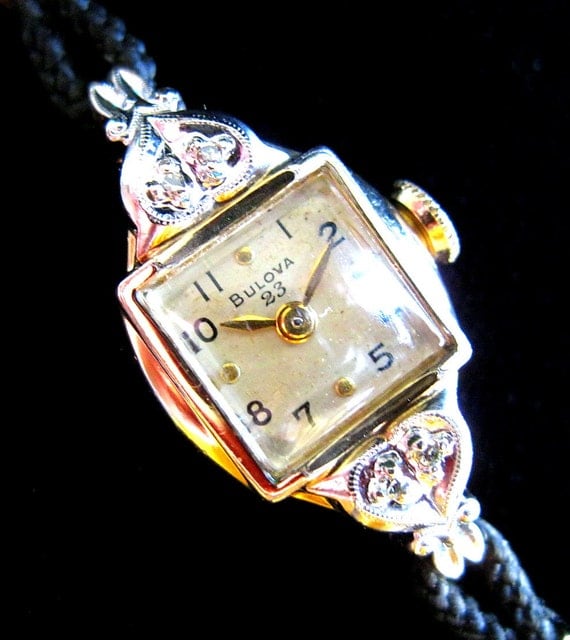 Wierclock on Etsy offers this ladies Bulova Watch, price $134
My friend's father collects
antique vintage watches
. There are so many unique watches from long ago, and you would be amazed at the intricate way in which they were made, and fashioned. Some with real jewels inside. Some have diamonds on the face, and were fashioned with real gold accents, bands, or working parts.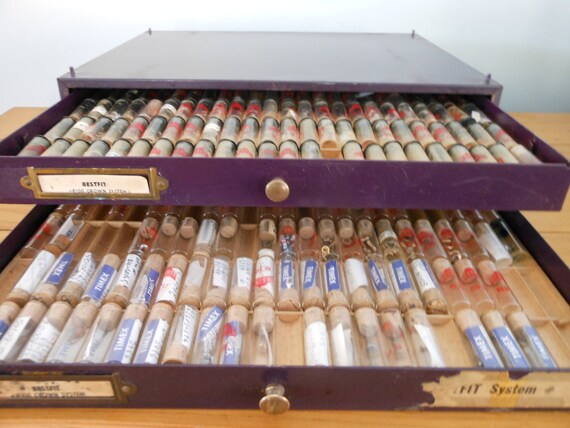 Old Watchmaker case with parts still in tiny vials. This is $150 at elfintights
It's amazing to think with so many tiny parts, that a whole business aka the local watchmaker, could have easily been ran on a small corner desk with a few stacks of the tiny pull out watch part drawers. Today, you'll find the drawers with parts still in tact on Ebay and Etsy. Most of tiny vials that say watch jewels, could actually be colored glass. All are a small reminder of yesteryear.
Today collecting vintage watches is still fun though some prices are very expensive on the lesser produced and highly coveted makers. Prices vary from pocket watches to wrist watches. Men's watches and ladies watches, designer watches...so many to pick from. The watches are endless. Sometimes finding vintage watches from other countries that a soldier brought back as a gift tell a story on it's own.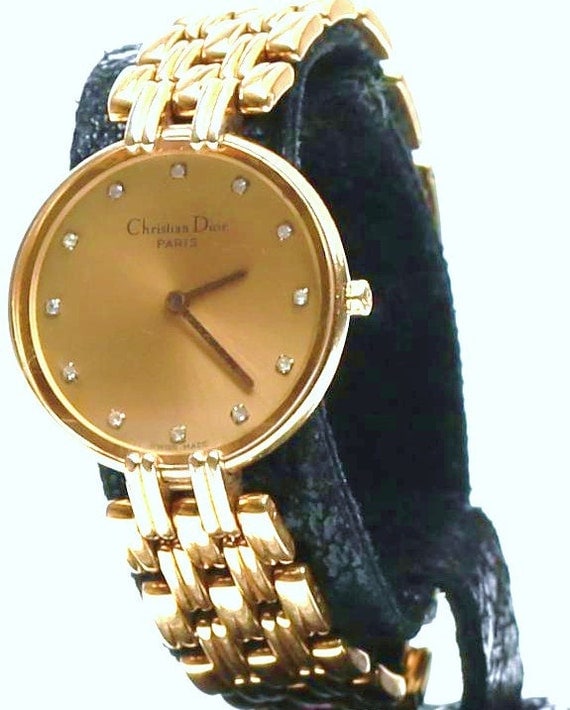 AntiqueWays has an authentic Christian Dior watch in their Etsy shop.
Fun in Repair
Sometimes, the fun in collecting is also in the actual repair. You may have to find three non working watches just to make one run.
How to Repair Them and Where to Find Antique Watch Parts
Finding old watches in box lots on Ebay, parts for artists on Etsy (quick get them before the assemblage artists use them in their work) or at flea markets and rummage sales may be a fun way to pass the "time".
For the best information on vintage or antique watches go here:
Antique Vintage Watches