Rose Bracelet is in 12K Gold and enameled, see it at SuzieWheatVintage on Etsy
Suzie Wheat Vintage
on Etsy is based in the United Kingdom. She's an avid collector & connoisseur of all things vintage. She says, "I'm Influenced by spending my young adult years growing up around the Antiques & Vintage dealers." Although Suzie is in Cardiff, UK, shipping smalls to the states is quite cost effective. There are some very interesting finds in her shop--things you don't see here in the states so often.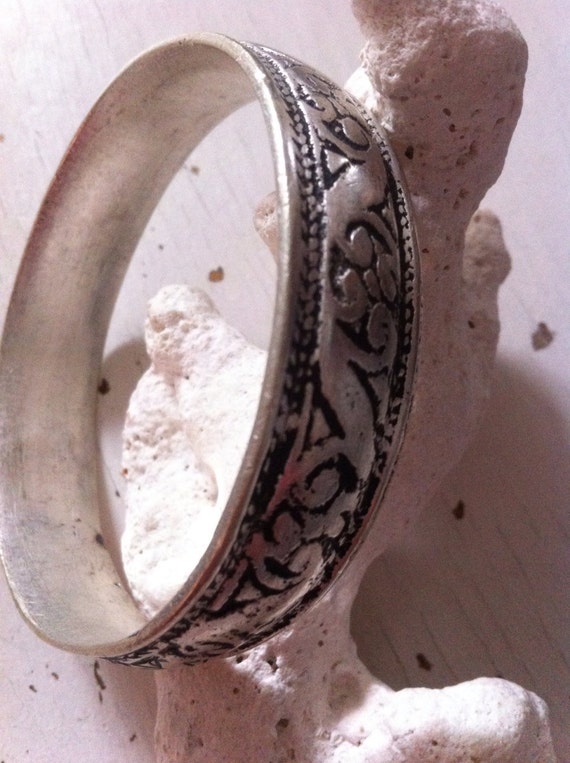 Photo: SuzieWheatVintage on Etsy offers this stunning Berber Silver Bracelet!
When asked about where she finds her treasures, she replies, "From Morocco to Havana, and only the finest Antique and Vintage carefully selected from the best of the UK fairs and my secret suppliers! "
Photo: Ira Mency for SuzieWheatVintage on Etsy
This shop is sure to wow you. Take for instance the above stunning 1930's Japanese necklace for about 61GBP which equates to around $96 USD, and is simply amazing. Note the same scene you see on most Japanese lacquerware!
Suzie brings exciting pieces from each travel adventure, from vastly diverse countries & cultures, Flea Markets, Brocante's & travel adventures sourcing some of the best handpicked pieces. Now you can get all the best from Suzie in her Etsy vintage online boutique !
Catch up with Suzie Wheat:
Etsy
Twitter
@thatbirdsuzie