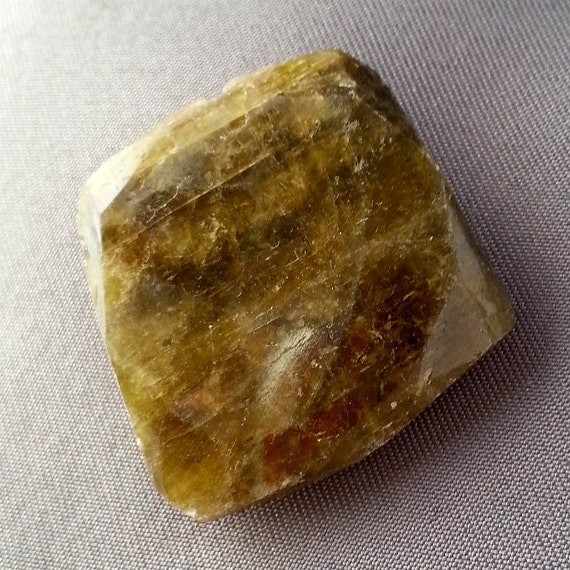 This 56 ct Tourmaline is quite lovely, for only $22 at UngarImpex on Etsy
The best thing about Etsy is it gives everyone the opportunity to be true to their roots, and do what they love. Liz opened up
UngarImpex
on Etsy , working out of Santa Fe, New Mexico, to stay true to her family history of dealing in stones. Not just any stones, but the unique, rare, and beautiful that today's jewelry makers will appreciate.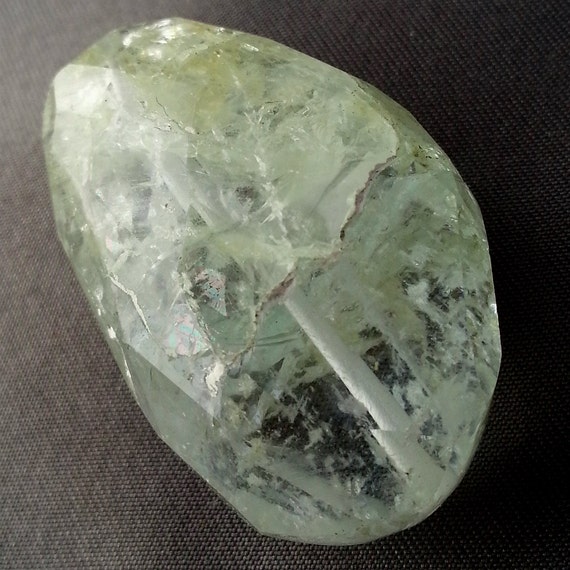 A natural 86 ct. Aquamarine will have people's heads turning, $24 in her Etsy shop.
The history dates back to 1870, when her family began their work in the trade of gemstones. She says, "The Ungar family has been in the diamond and jewelry industry for many years and in many countries, and no matter where we roam, we always find our magpie hearts are drawn to what we know best - gemstones."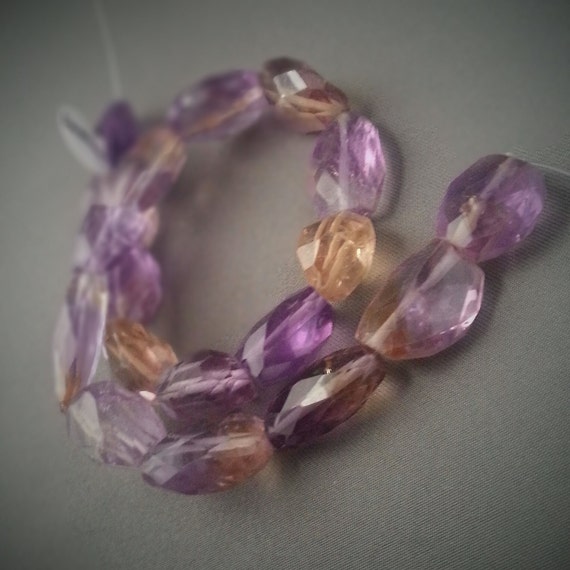 11 Citrine Amethyst Nuggets for $28 , a steal for the crafter who likes the unique. Liz grades these AA.
Ungar jewelers shops can be found in Miami to Costa Rica, and now here on Etsy. Liz will bring you the prettiest stones that call to her soul, for your crafting or display. Thoughs she considers this a supply shop, a collector could certainly find a stone that peaks their curiosity here.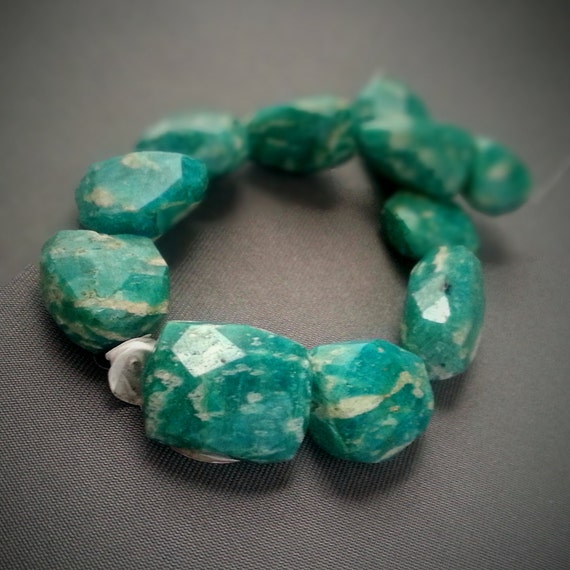 Genuine Russian Amazonite on Etsy , this strand $32 at UngarImpex
Connect with
Ungar Impex on Etsy.
Or, select a section:
For Gemstones
Browse Briolettes
Check out the Focal Stones
See all the lovely stones here.