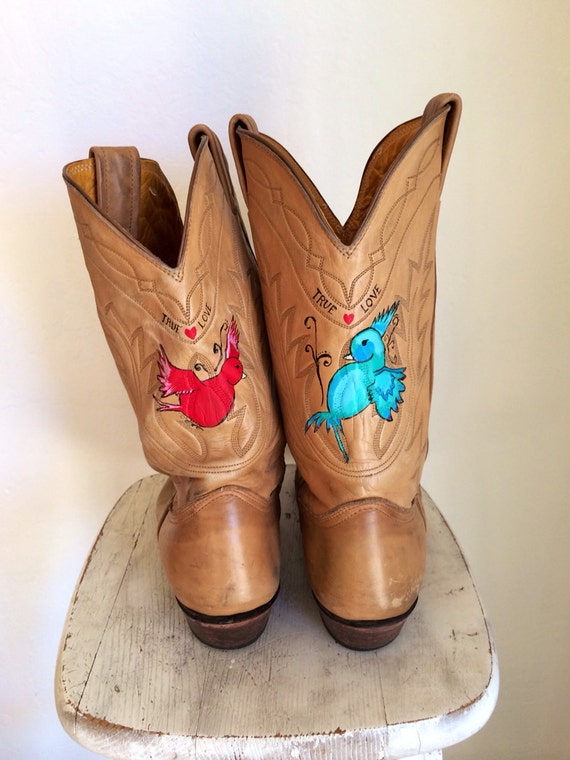 Rory LaRue added the personal touch to these Cowgirl boots, $84
Certainly worth mentioning is Rory LaRue's Vintage shop on Etsy. It's curated with everything and anything vintage. Though the overall theme suggests clothing we've found much more waiting to be had. Boots, dresses, mugs, and house decor are just a few things.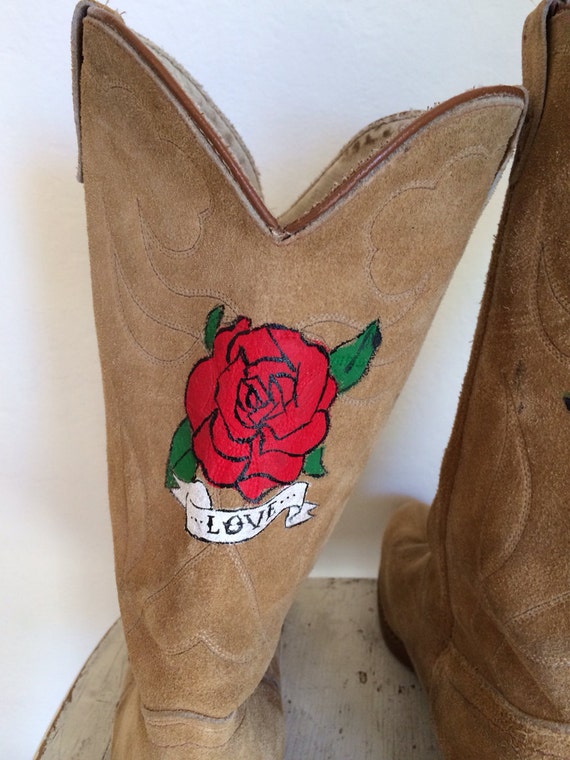 These $45 and so worth it. These boots just got much more stylish!
We found it chock full of cool western wear including cowboy / cowgirl retro vintage boots. Rory LaRue has obviously made these boots a bit more hip and trendy by hand painting art on them. From swallows to roses these are worth mentioning. the artwork has been sealed for durability and make these vintage couture!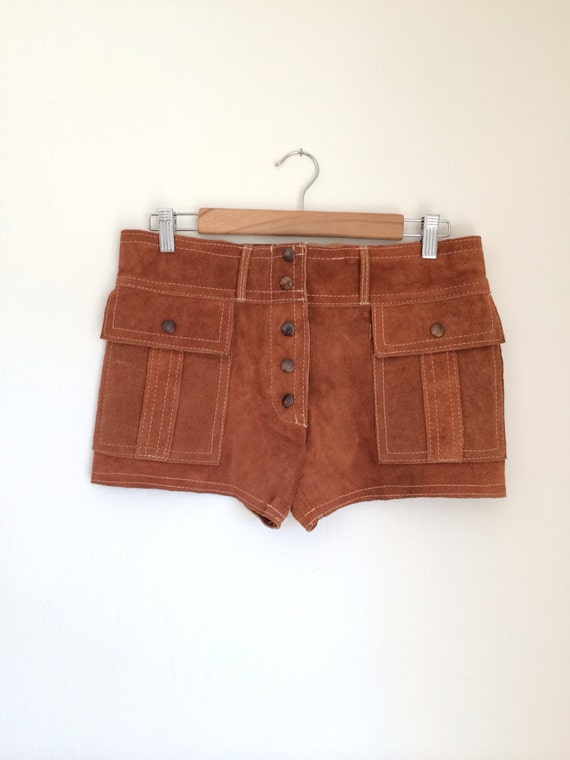 Vintage BOHO Shorts in Suede are $63
This shop is worth bookmarking because you never know what you will find here. From 70s cowgirl to 50's retro floral to 60's Bohemian, the mix is superb for a vintage picker! Although the overall vibe is a mid western feel you will find other styles for your perusal. The shop is curated by Marissa in Phoenix, Arizona.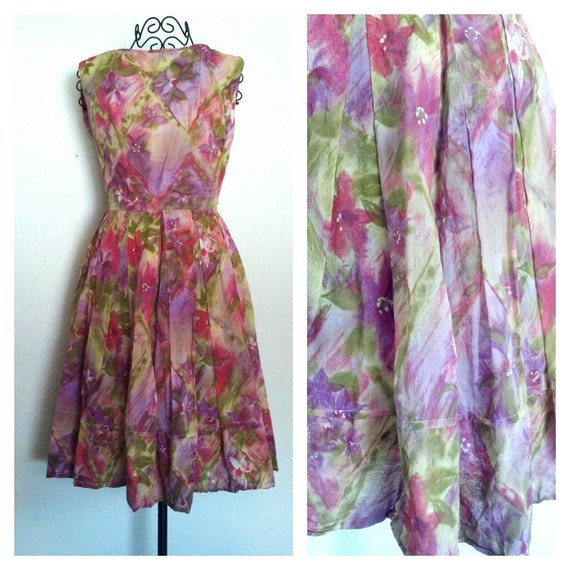 This floral find is stunning, size small, circa 50's a gorgeous find only $48
Visit
RoryLaRueVintage on Etsy!