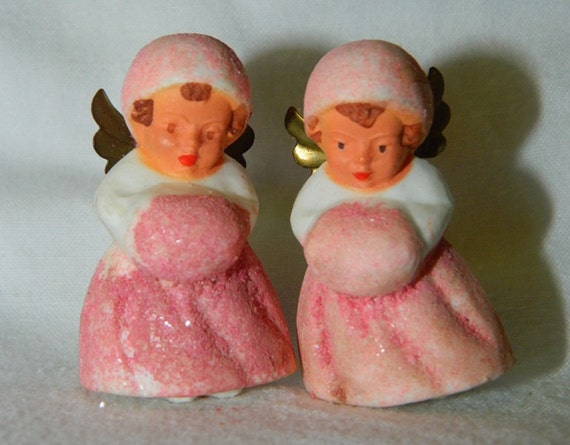 Vintage angels / cherubs, German, $20.00 at TheIDConnection on Etsy
Roland Dressler has a successful vintage shop on Etsy, called
TheIDConnection.
The shop opened in 2008 and has done well. Roland has over 1700 followers! People are watching his every find, and he's built up a loyal fan base. I am glad he gave me an opportunity to interview him!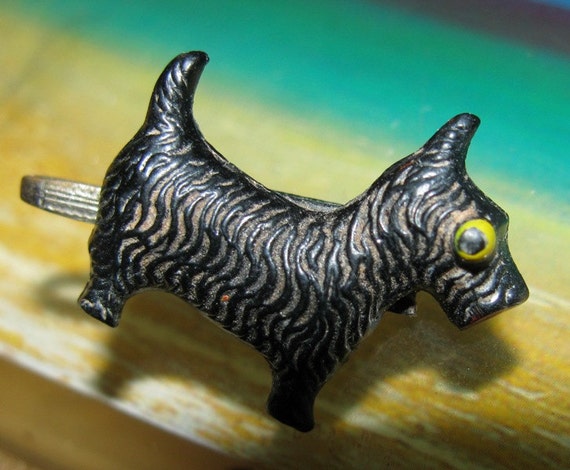 Vintage Scottie Brooch $18 at TheIDConnection on Etsy
Q: Why do you think you are so successful on Etsy?
A: First of all, I believe in doing business the old fashioned way. My shop is from Galveston, Texas My customers are important and I give great customer service . (Note: Roland even offers that if you are ever visiting Southeast Texas near Galveston Island he knows where all the gems are--the great little Thrift Shops & Resale Stores are located ... Mom & Pop stores with the unique Texana relics you're looking for, and he will help you find them!)
Q: When did you come to Etsy and why?
A: I opened in 2008 and this stems from collecting antiques, primitives and vintage.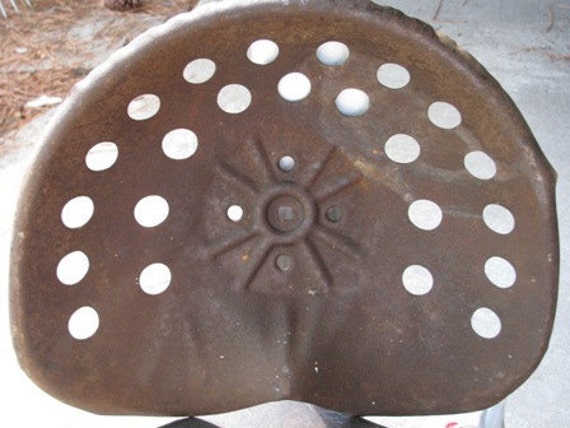 If you think this tractor's sexy....for only $125 you can snatch this seat up!
Q: What are your favorite vintage items?
A: Hmmm my favorites are, jewels, clothes and collectibles!
Q: Anything currently in your shop with a great story?
A: I've sold many of my items to production companies in LA & NY. All my items have a story. I once sold an alligator purse to Courtney Love!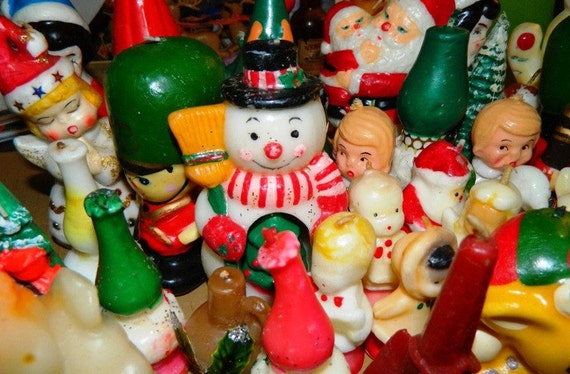 Gurley Candles : The ID Connection
Q: What item will you hate to see go and why?
A: I love the art deco styling on this piece. (Roland is referring to a 1930's bronze metalware piece featuring cranes. It's very well made and normally you see the older 60s and 70s knock offs done in plastic, but he's somehow coveted the real deal circa 1930's.)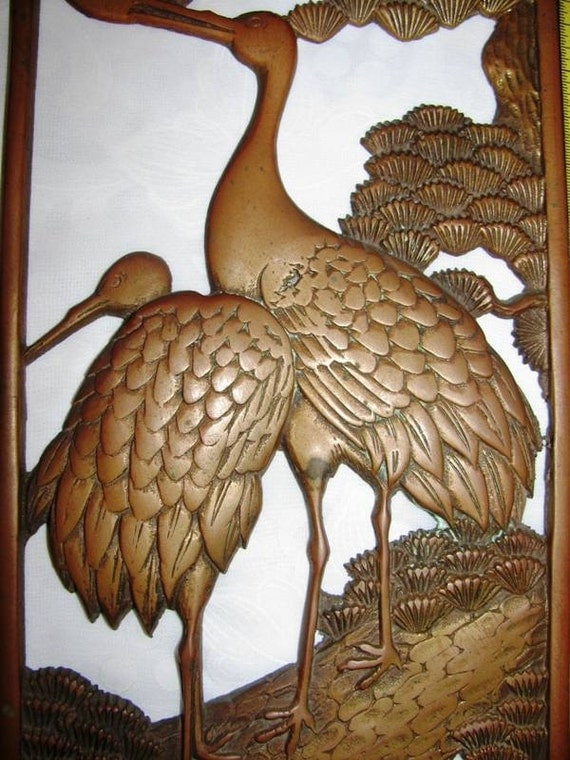 TheIDConnection metal crane, circa 30s
Q: What else do you want readers to know ?
A: You will find a huge SELECTION of Art, Jewelry, Sewing Pattern, Holiday related items, Supplies, Buttons, Vintage Paper, Millinery Flowers, Hats, Swimsuits, Clothing, Post Cards, Black & White Photography, Camera's and more!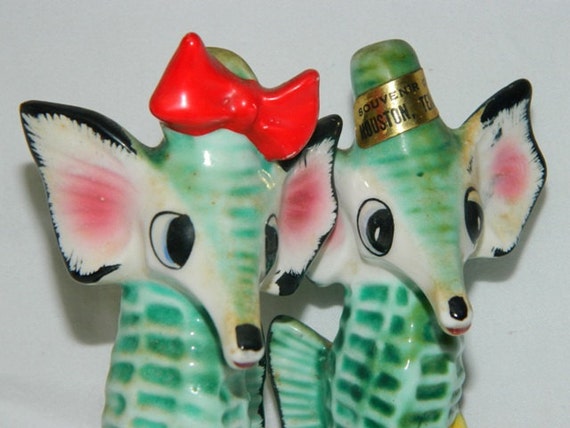 Tons of Salt and Pepper shakers in

T

heID

C

onnection's

E

tsy shop!
How to get in touch with Roland :
Etsy
Twitter
Pinterest
Roland Dressler