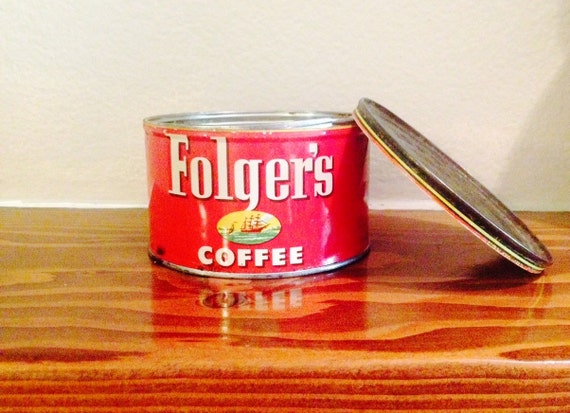 This Folger's Coffee can is lined with a handmade scented candle at Owls Nest Candles!
Today we interviewed Kaley, owner of Owls Nest Candles on Etsy. Although this may sound like a candle shop only, don't let the name fool you. She's found a menagerie of vintage goodies . What's better, then buying candles and shopping for vintage, is that sometimes she lines the goodies with handmade and lovely smelling candles! You can pick your own scent and these make great gifts! This shop from Washington State make it a hot stop on Etsy for any vintage or collectible lover!
Q: Why and when did you start selling vintage?
A: I have always loved candles...and I mean LOVED. I was
the
girl buying 6 Yankee candles for over $100 every few months because I couldn't get enough. It took me a while to slow down my addiction but thankfully that came in the form of my sister's wedding last year!
She asked me to create hand-made french lavender candles in antique tea cups for her bridesmaids gifts. After constructing that first batch, I was hooked and have been making unique candles ever since (thus ending my heavy reliance on Yankee Candles).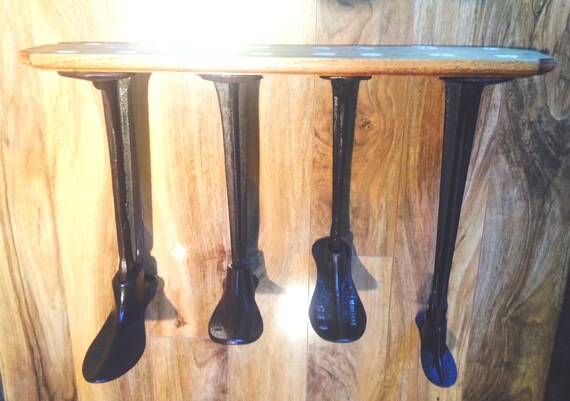 Cast Iron Shoe Rack, upcycled at Owls Nest Candles on Etsy, $145
Q. What your favorite vintage items are or what you collect?
A: My favorite vintage/antique items are tea cups, anything rusty and mechanical, I love vintage tools - they certainly don't make them the same anymore!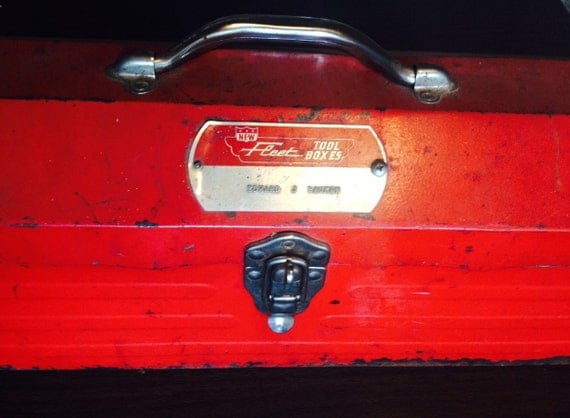 Great Story on this box, see below. Find it at Owls Nest Candles on Etsy for $40
Q: Anything currently in your shop with a great story?
A: 1950's Fleet Steel Tool Box - It was found at an estate sale in Bellevue, WA. It has the original owners name imprinted on the front.
Q: What item will you hate to see go and why?
I will hate to see my Vintage Ritz Hardware Truck go to another home. I think it just amazing sitting on my mantel at home.
Q: What other news can you share ?
A:. I recently started selling candles in a store in Los Angeles,
Faithful Roots
. (Link Below)
Catch up with Owls Nest Candles:
On Etsy
Facebook