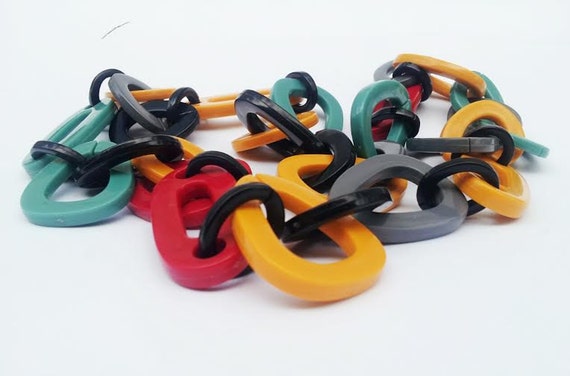 Vintage "Chunky" Link Plastic Necklace at GoldDa on Etsy, $33.
Etsy shop
GoldDa
specializes in vintage and upcycled jewelry. We just love thsi shop because not only do they have the best retro jewelry finds, but no piece goes wasted. Broken, unwanted or mis-matched jewelry end up upcycled into wearable creations and works of art!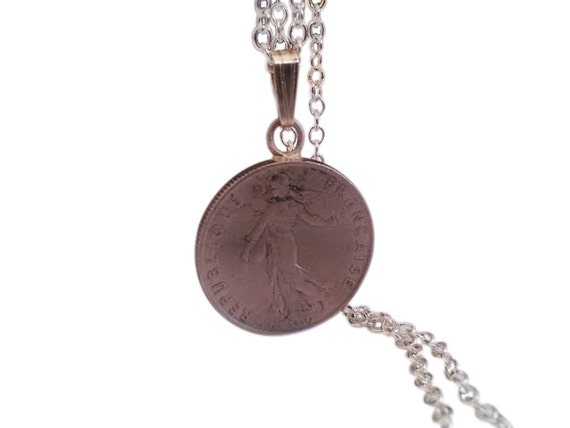 Upcycled French Coin Necklace, at GoldDa on Etsy, $38.
Some upcycled items include coins collected from parts of the world. This
French coin necklace
(above) dates to the 80's and has been upcycled into a wearable work of art! In this shop you will find eclectic treasures, but everything from "dress it up" to "cute and whimsical."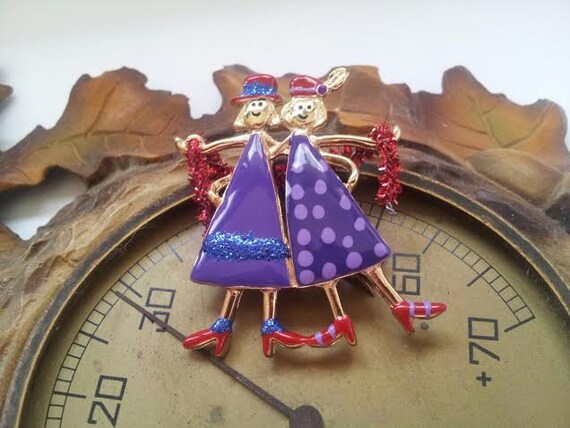 Whimsical Brooch, $25, Enamel coated from GoldDa on Etsy.
The shop owner is Elinor Levin from Tel Aviv, Israel. She says, "I love finding things—whether they be beautiful old vintage discoveries or inspiration from the people and things around me. " Finds include estate sale treasures!
See more here:
GoldDa on Etsy