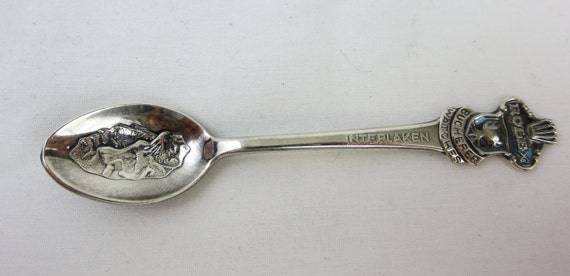 Nothing says Rolex Like this Silver Spoon, cost $29.00
2goodponiesvintage on Etsy
is our featured shop today. There are all kinds of great items to be had. Today we're highlighting sterling silver trinket and flatware. Above we have a Rolex family spoon - yes made in Sterling Silver, and a demitasse spoon. This has the Rolex Crown logo above the Bucherer Watches, Lucerne stamp.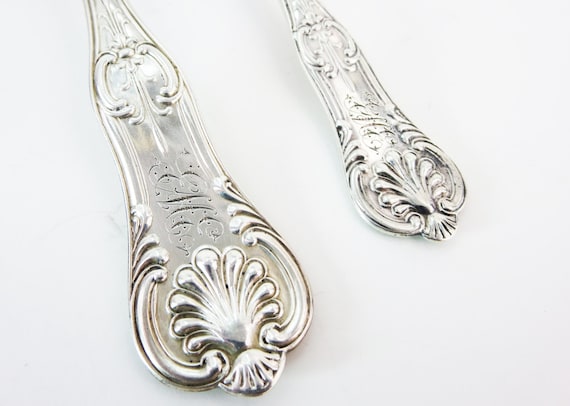 George W. Shiebler Sterling Silver Fork and Spoon, Tiffany Silver, Kings Pattern $199
Some sterling silver is hard to find, like the above Kinds pattern fork and knife originally sold by Tiffany & Co, dating back 1876-1910. Hallmarked and lovely, made by George W. Sheibler of New York. The shop is curated by Karyn and Jay in Johnson City, Tennessee (who started her collecting bug when she went to her first swap meet in grade school.)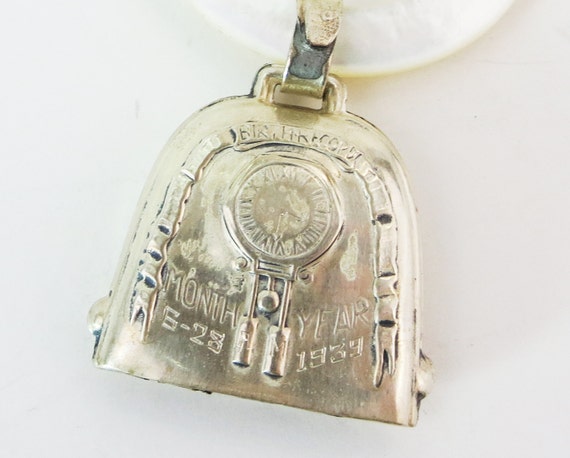 Ironically you don't see many sterling teething rings or baby rattles, the one above is from 1939 and attached to a Mother of Pearl teething ring. Certainly for the rich and famous, quite lovely after all these years. Although most of the above items are sterling silver, the item below is actually pewter, although made by the Stieff company - this is a Kirk Stieff Pewter Bracelet, unique at best.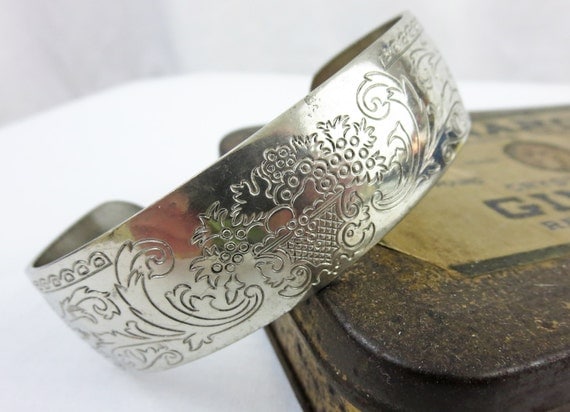 Stieff Pewter Bracelet - Cuff Bracelet $12.00
The shop contains all sorts of collectibles for kitchen, fashion and your life. Check it out at :