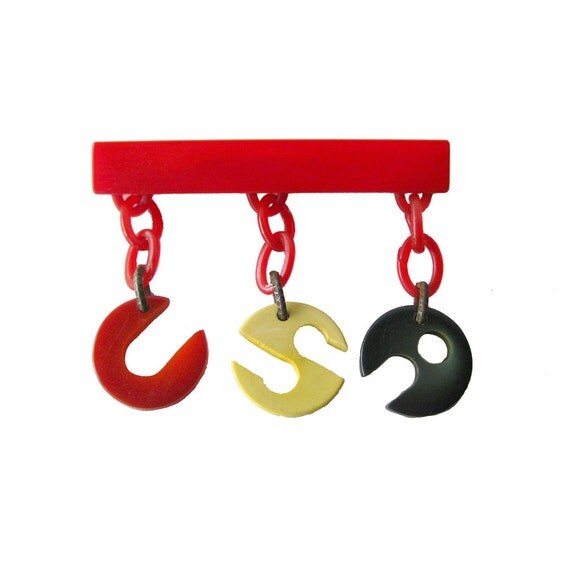 Bakelite Dangle Brooch from Etsy Openslate $75 here
Openslate Collectibles & More!
Openslate is curated and owned by Nancy of Southeast Texas. In this store you will find vintage toys, collectibles, antique jewelry, modern and mid century modern, in addition to other antiques. Nancy runs Openslate on both Etsy, and RubyLane. Above, a USA bakelite brooch from the 1940's in pristine condition makes a great gift for a collector of jewelry or vintage plastics.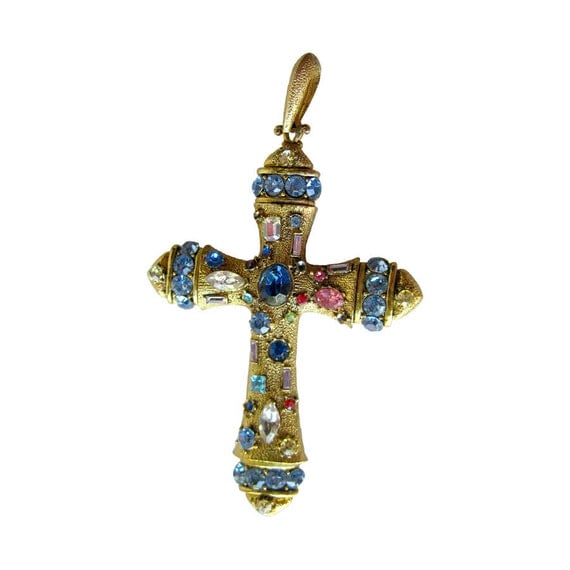 Whiting and Davis vintage cross adorned with jewels, $75 here.
Above, a gorgeous 4" x 3" Whiting and Davis vintage cross features vintage crystals. Nancy says, "I
carry a large array of vintage items including dolls, dollhouse furniture, costume jewelry, estate jewelry, fashion accessories, home decor items and much more." The store stocks a large selection of costume jewelry, we couldn't help but notice the toys for girls and boys!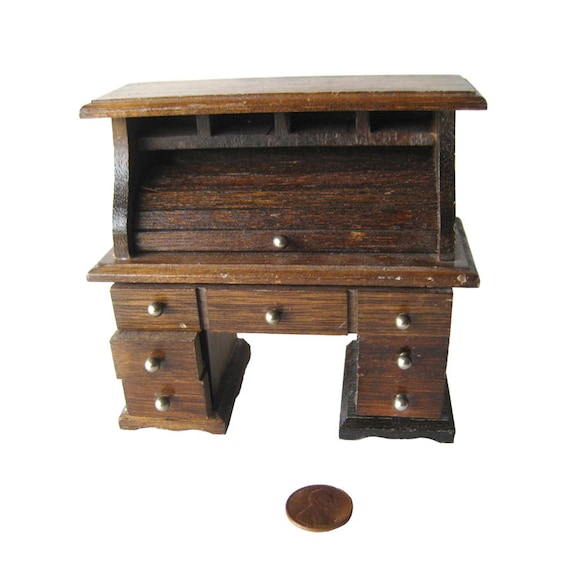 Dollhouse Rolltop Desk , $24 here.
We adore this rolltop dollhouse item, from the 1970's, The tiny details make it worthy of any dollhouse. Leave in it's original form or use some chalk paint, and paint it to match your doll house! It even has tiny compartments for doll house sized letters! Pull open a door with the tiny knobs! How cute is this? A slew of dollhouse items are the shop including a miniature lamp and kitchen set!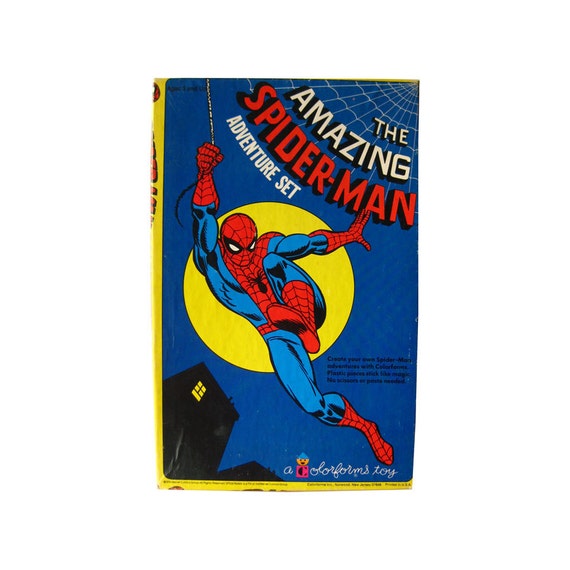 Amazing Spiderman Colorforms Toy, , $32 here.
Original colorforms still unused, and stuck to the original parts. Colorforms , yes, it's true I had these when I was a child. Nothing like taking the plastic removable stick ons and making cool scenes with them. You peel them off the board, and stick them on the backdrop.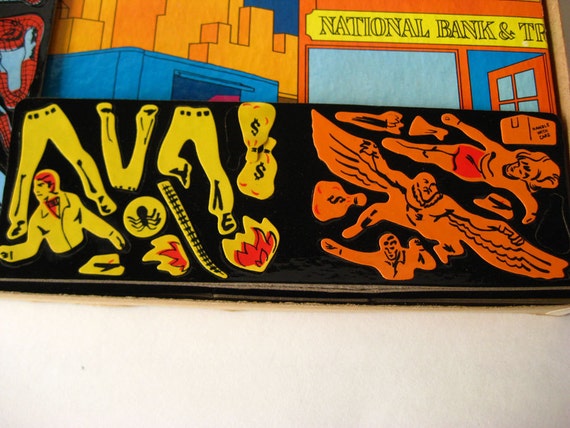 ColorForms: You can remove them and reposition as needed.
Made of a plastic-vinyl they somehow just stick to the cardboard backing and removing them doesn't leave any residue. They were quite amazing. Finding a set in unused condition with all parts is rare considering how much they were played with .
Shop Now: