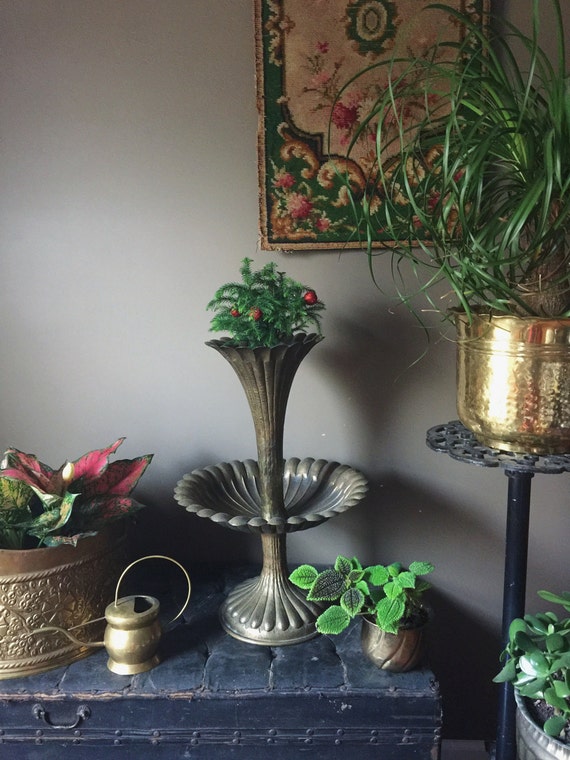 Editor Pick: This plant stand looks great as is, or shabbied up with Annie Sloan paint. Find it, and other plant stands at Archival.etsy.com
Do you collect old planters or vases? Etsy shop
Archival
has a huge offering of mid century plant stands and vases. The "Regency" style above was made out of cast metals. I used to see these all the time back in the 70's as a kind...but now finding them is getting much harder.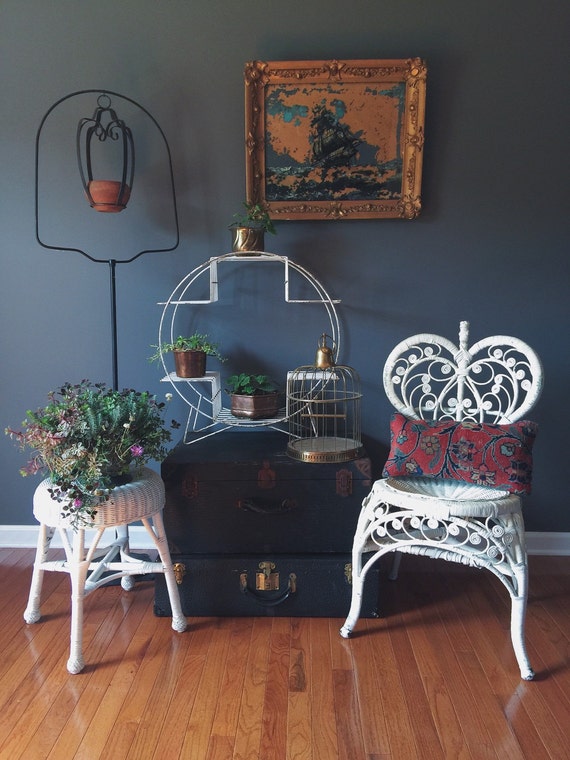 Metal Mid Century Modern Plant Stand
Look at this great mid century modern plant stand, above. I assume many of the all metal ones were on people's sunporches or porches, and over time instead of being refurbished were thrown out. Now with their "rustic" look they look great in a foyer holding fresh or faux flowers. I would think also, you could repaint if you so choose, but I sort of like the vintage look. Shipping will be fair, as it's a light item, and who would have thought it would look so great with wicker?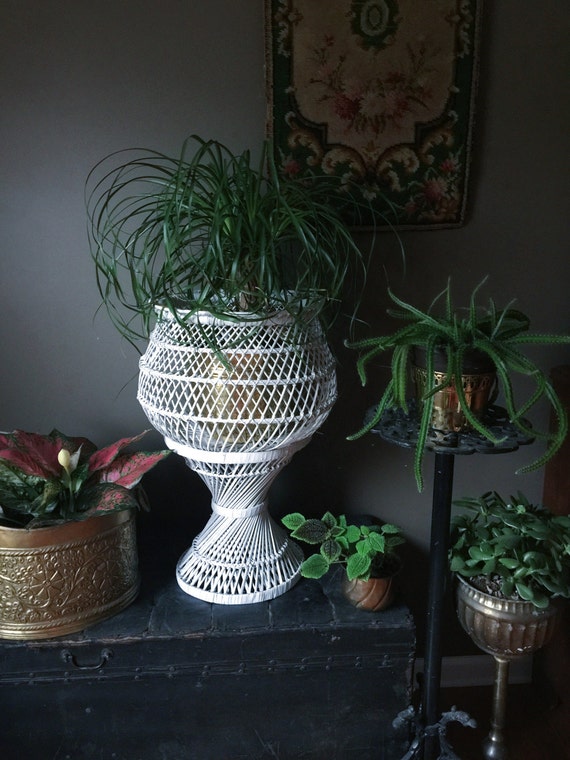 These wicker plant stands look fabulous in original condition. I have to admit, I used to turn down rattan thinking that it would collect dust. Not so, it's easy to dust and not to mention you can paint it. If you like that whole "shabby vintage look" I've discovered a great trick painting with milk paints. I've used Annie Sloan but others work well too. One quick swoop covers the item in most places and gives it a flat vintage look. Now you can take a second look at wicker, and see that wood, wicker, or bamboo plant stands, planters, baskets or vases may be the way to go.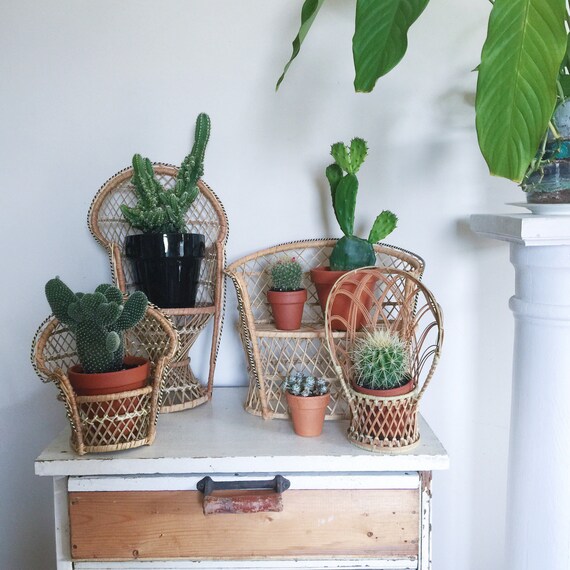 Archival has been on Etsy since 2012 located in Nashville, Tennessee.