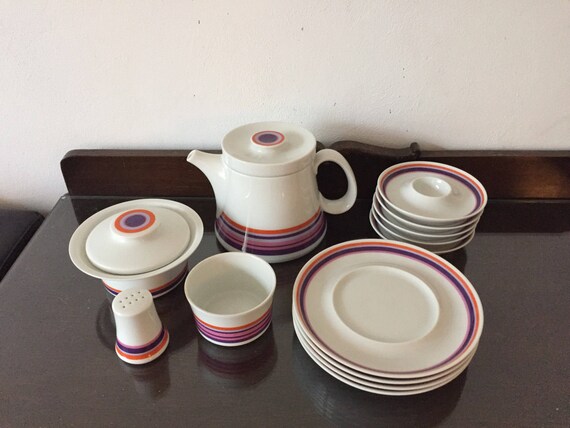 Vintage Schonwald German Coffee Set from OurRetroShop $44.01
Coffee.
.....yum. Whether you drink it up as a treat or on a daily basis or simply reward yourself all day long, the best coffee collectibles are outlined here on VintageChalet! Above, an old German retro dinnerware set yields an antique coffee pot and sugar bowl. Yum. Enjoy these finds, most are from Etsy. For the best coffee, try
SapaCoffee.com
. Sapa Coffee is a line of premium roasted coffee blended with toasted hemp hearts! This makes the coffee rich in Omegas 3 & 6!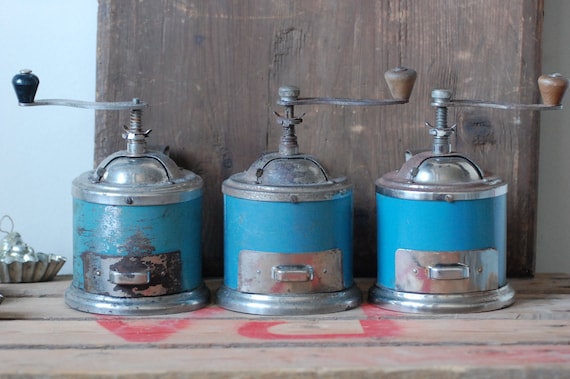 Estonia's take on the coffee bean grinder, Find them at TallinnVintage for $36.17
Coffee collectibles vary in type based on the part of the world you are in. What's not to love if you are a coffee fanatic putting some of these artifact worthy finds in your home. Both for good "coffee talk" and conversation, most can be interesting topics of conversation. Below, an old grinder Italian style, with mill is shown.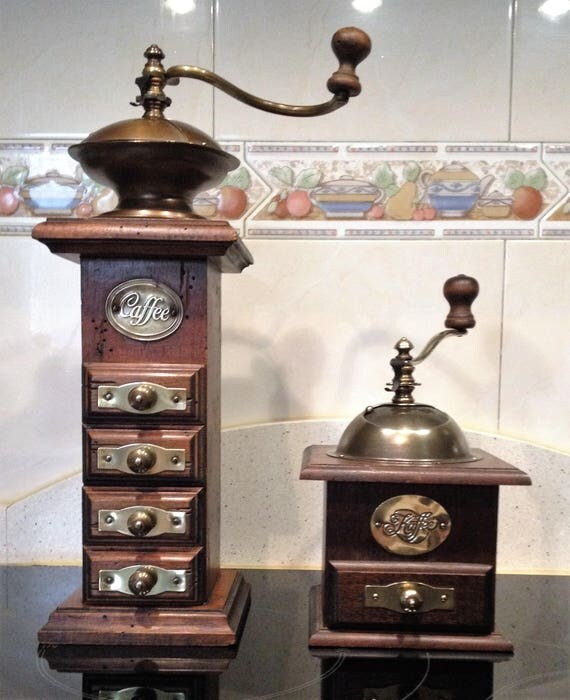 Old Coffee Mills shop from Spain offers many coffee mills, this mill & grinder $174.83
Perhaps the easiest thing to collect is old coffee mugs. Whether you are into melmac , vintage glassware or old china, finding something economic and antique to put to use in your kitchen was never easier. Our pick today is old and colorful!
Editor's Pick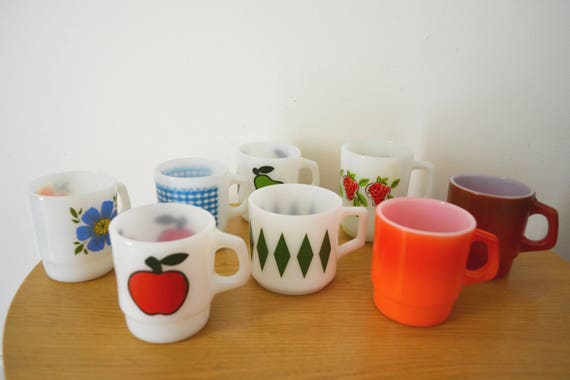 Fire King, by Anchor Hocking makes for great milk glass collecting and a fine cup of java.
enjoy!
if you liked this article, please share it.