Bolducs Basement
Sometimes shops on Etsy pop up with a particular theme, for instance, the blacksmith artist who only hand forges hooks and metalware. There are many shops full of the vintage jewelry seller who only sell a certain "type" of item. Whether it be the deco or bakelite circa 1920's or an upscale diamond and gemstone shop, things are streamlined for you. Although those shops are all fine and wonderful, they aren't really giving the thrill of treasure hunting.
Garfield Oh No 4-0 Birthday Mug at Bolducs Basement Etsy $10
Once in a blue moon you may get lucky and see a shop like
Bolducs Basement.
In this case, when Tracy from Helotes, Texas decided to open a "treasures" shop on Etsy. What she has unmassed is a giant collection of knick knacks from the 1970's, 1980's and 90's, so much of it reminds me of my own youth! What makes this shop different is that it's themed circa 70's to 90's era and a bit of everything which makes great fun for treasure hunting! Great for
1980's Collecting!
Tracy and her 90=yearsyoung grand-mom, who got her started in collecting.
Her inspiration, she says, was from her Grandmother who had a flair for vintage decorating. Tracy says that her keen eye for recognizing vintage things and fixing up old furniture led her to open a booth locally. She says, "
I opened a second booth closer to home, and then when it became too strenuous with balancing my home life (taking care of demanding dogs and a cat, as well as my daughter before she went to college) so I just kept up the one close to home. When rent became too much, I started selling exclusively online.
"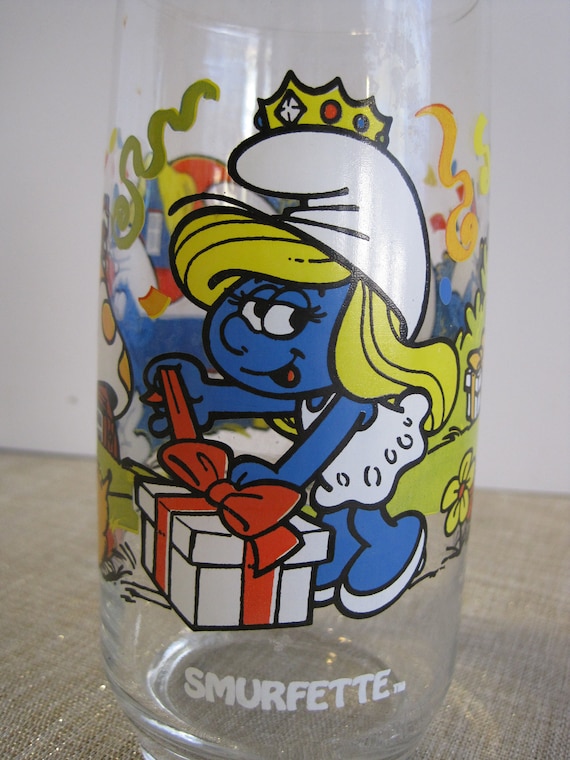 Smurfette is only $8.50 a great deal at Bolducs Basement on Etsy.
Tracy balances her store with unique inexpensive items. Here today, gone tomorrow, so don't wait! In this shop you will find a big assortment of 80's character items such as Disney, Garfield and Smurfs. I did a huge post on
Collecting Smurfs
before, and it was one of my most read. Seems that those little blue creatures seem to be living forever.
Smiling Garfield Collectible at Bolducs Basement on Etsy.
For Chrismas, Tracy's shop is loaded with vintage Christmas items and ornaments, the kind I used to see my own Mother decorating with. It's a great shop to bookmark and check often, or favorite on Etsy to get updated of new and recent items. Tracy says, "
To me, everything I have in my store is a treasure. Much like my grandmother's house, where she has some of everything, I hope that people can find a little bit of everything in my basement."
Christmas Kitty Hallmark Ornament and More in her shop!
Find out more: