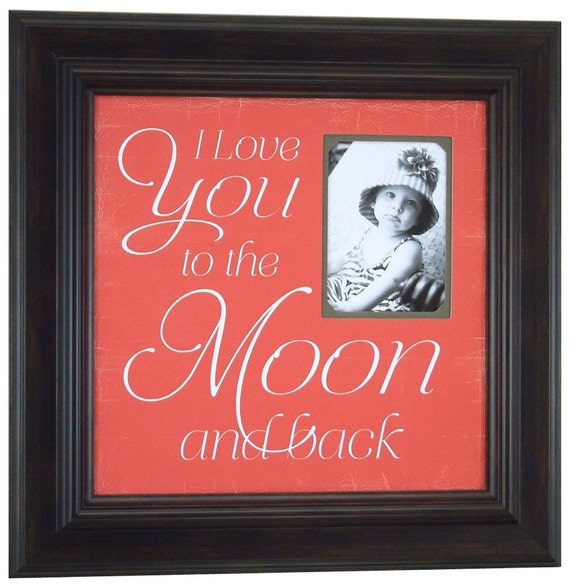 Found: PhotoFrameOriginals
Picture frames, I love using vintage or upcycled frames in my home, but sometimes I feel strange giving them as gifts. Not everyone may appreciate my style of decor. So, I found a great shop on Etsy,
PhotoFrameOriginals
who has the best frames set up for the perfect gift idea. The "I Love to to the Moon and Back" frame is $89. You pick the color of the frame. It's retro-style and would be great for a baby gift to your niece or nephew...something to hand in your child's room....or even to give to your loved one with a special picture of the two of you.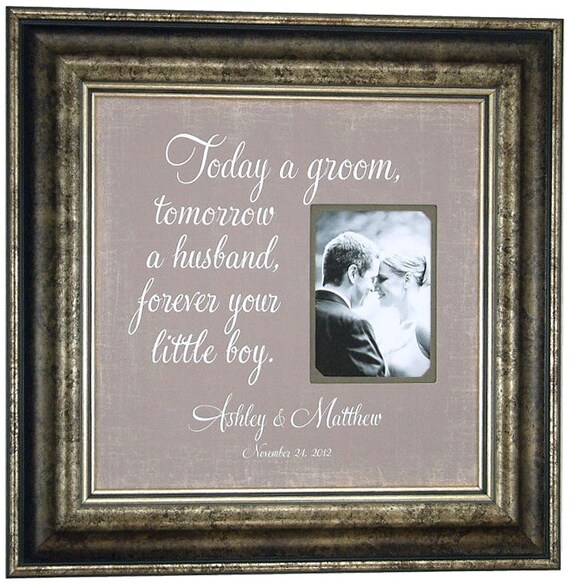 Adorable Idea : PhotoFrameOriginals on Etsy
The best thing is the idea of giving something nostalgic to the Father or Mother of the Groom or Father or Mother of the Bride! They have a lot of double matted professional frames that specialize in this. I think this is a great touch as many people don't remember how emotional of a time this is for the parents of the bride or groom to see their baby all grown up and run off with the new love of their life.....What a great idea to capsulate the moment in time. The one above is $89 and all are created in a new nostalgic way that even someone with a vintage home can blend them in.
The owner makes everything herself, they are high quality double matting, and of course, you should support the small business!
See all the different models here at
PhotoFrameOriginals!
Keep up with new items on
Facebook!