Pi

nk Polaroid Impulse AF With New Film Cartridge
$
92.00
Who doesn't love vintage cameras? One shop on Etsy has a plethora of vintage cameras for sale. How cool, now you can have a flashback to the past and see lots of Polaroid and other retro cameras at
Upcycled Classics on Etsy.
The great part is, they are in working condition and come with film! The pink one above is super cool, and has been "pink-i-tized" by the curator.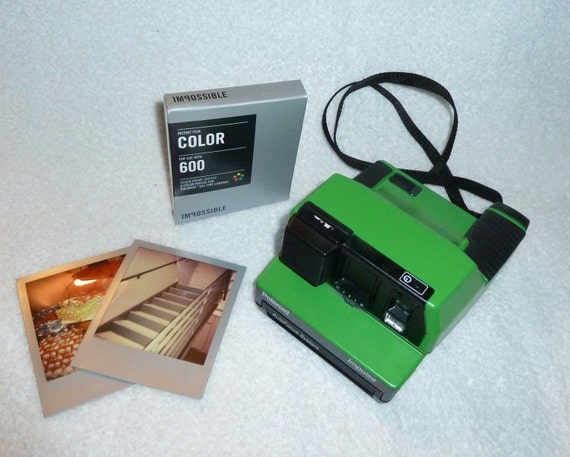 Green AutoFocus Impulse Upcycled Green Camera is $104
Gary G. is the curator and he runs the shop from Santa Rosa, California. This brings back some memories for me. When I was young, Polaroid instant cameras were everywhere. So much so, some of our weekly runs were to go to the store just to get more film. I remember the one we had was white with a rainbow on the front. My grandmother had a nicer all black model.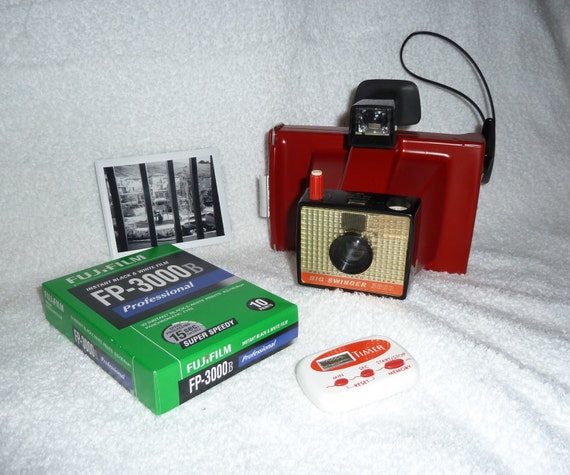 The Big Swinger 3000 in Red is Super Retro, only $72 circa 60's
The boxed film didn't last long, there we had a big family and I liked to think I may have taken some of my best photographs back then. I remember the excitement of waiting for the picture to pop out, and it taking a moment to develop. Now, vintage cameras are in. Not only for collectors to covet but for you to use and rightfully so. Nothing like taking a modern day photo with a vintage style camera.
Check them out here
Upcycled Classics.