Glassware: Look at all the Pretty Colors
Staying with our previous post of
Vintage Orange Juice Pitchers and Glasses
, we thought we would highlight some great vintage glassware items we found on Etsy.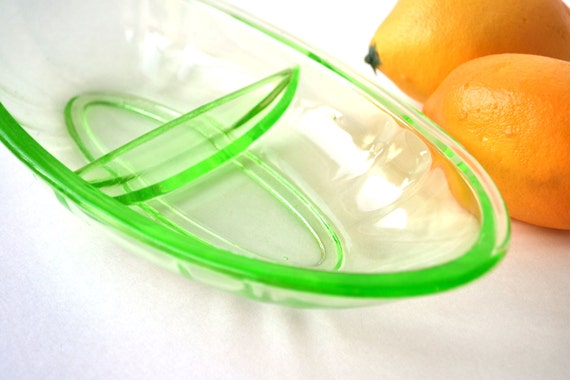 This green glassware is made of Uranium and is glowing gorgeous for $15 at YellowBeeVintage
Many people think collecting old glassware means you have to match everything completely together, but this is not so. Adding vintage glassware to compliment some of your current designs or antiques, even if they don't match perfectly is quite okay.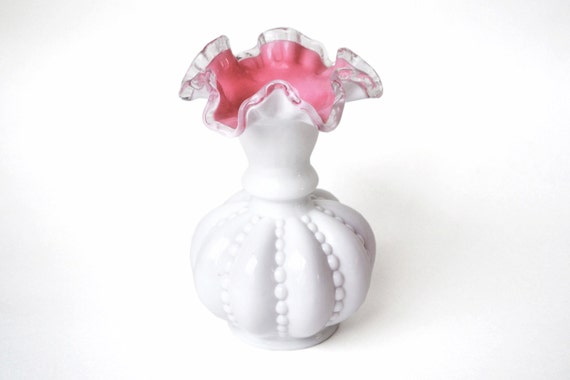 Fenton Beaded Melon Vase $23 on Etsy here
These wonderful creations we found at
YellowBeeVintage on Etsy.
The prices are great and even with shipping and handling, the final cost keeps you coming back. So for those who turn up their nose at mix and match glassware, we only have one question, you wouldn't do it for china and ceramics would you?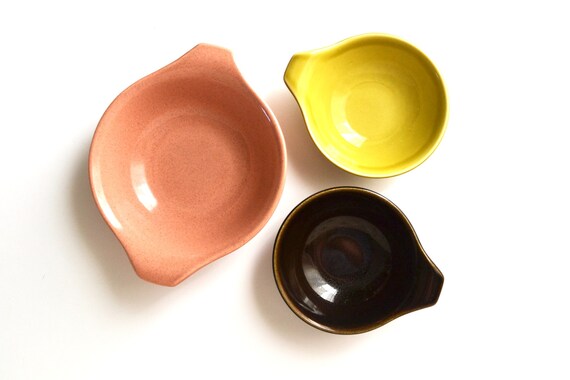 Gorgeous mix of Russel Wright ceramics at Yellow Bee Vintage .
The shop is run by Nicci from Pheonix, Arizona. Although this was a sponsored post to feature an item from Yellow Bee Vintage, we loved the shop so much we did the whole blog article about them.