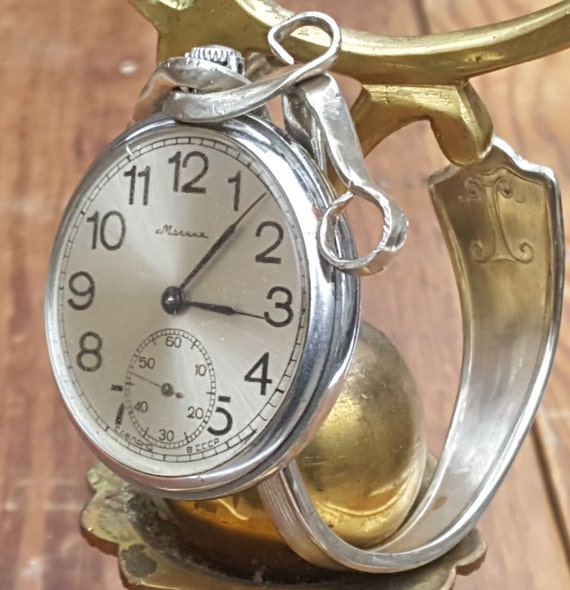 Flatware Repurposed Watch $79 makes for functional and usable item.
Find here.
Lost & Forged
Simply amazing creations are coming out of the Etsy shop
LostandForged.
The shop owner Douglas Heifetz from Silver Spring Maryland has found a way to use old forgotten flatware, repurposing them into functional items. Here you will find special momentos from jewelry to decor. High quality "forged" craftsmanship is used and care taken to preserve the integrity of every piece.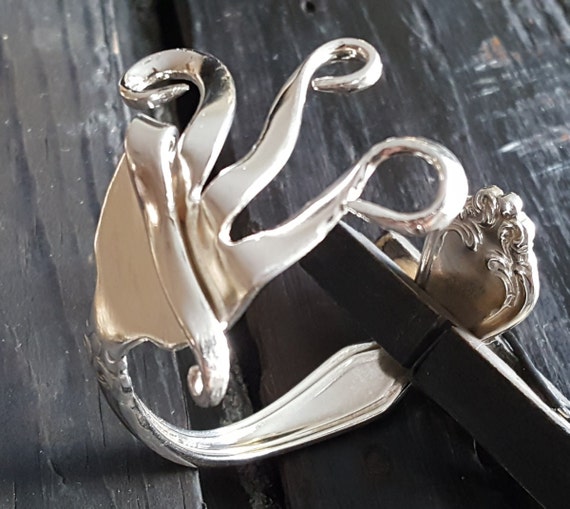 Cuff Bracelet from Lost and Forged a gorgeous fork to wear forever! $28
The shop also offers to help preserve your family heirlooms, indicating that you can send them your silverware to have them create an unforgettable piece for you. This is a way to preserve family traditions and something you can pass on. From fork bracelets, to spoon rings, pendants, necklaces, Judaica items and accessories, you can work on a custom piece with them. Imagine that, sending in your great grandmother's spoon to create something functionally wearable like this: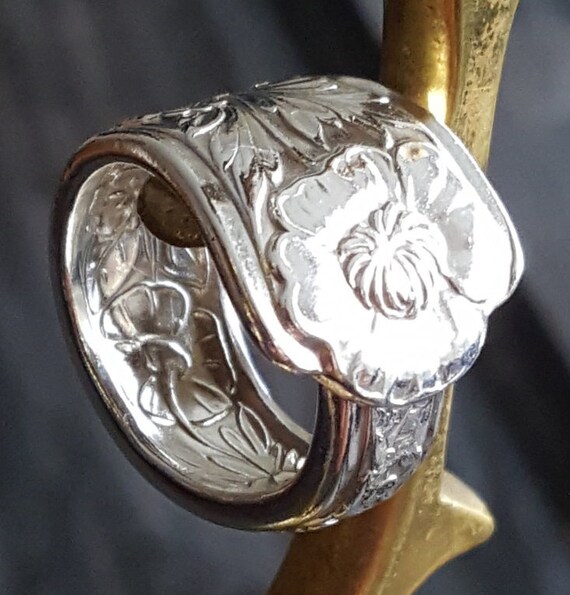 Spoon Ring created from International Silver Century Royal Rose pattern $35.00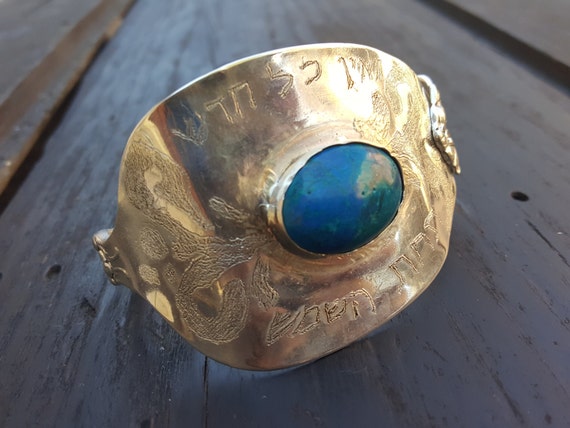 Judaica Bracelet with Hebrew Bible Verse and Eilat Stone
Creativity comes into play with this Rare
Eilat
Stone (King Solomon's Mines) is embedded in an antique spoon and makes for gorgeous bracelet with inscription of Ecclesiastes 1:9 . It has been made from a silver Wallace Silversmiths Violet pattern spoon. The Eilat stone is the national stone of Israel and also called the King Solomon Stone, as it is said his mines were loaded with them. It was originally named for the location of the stone in Eilat , Israel (though now have been found in other countries.) Metaphysical sites claim this stone induces love, healing and calmness. What a great piece!
See more at:
Like their Facebook Page: