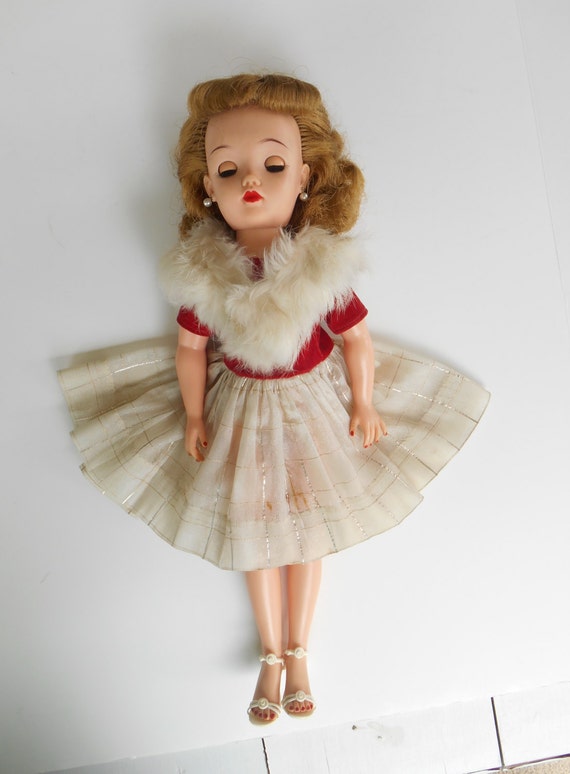 Dress your Vintage 18" Dolls : American Girl, Effanbee, & Ideal
Cleaning out a basement finding several 18" sleepy eye dolls on stands dressed in elaborate clothing immediately took me back to days gone by. One, a bridal doll probably 1940's to 1950's. Back in that era it was not uncommon to get communion dolls, bride dolls, or dolls for every occasion.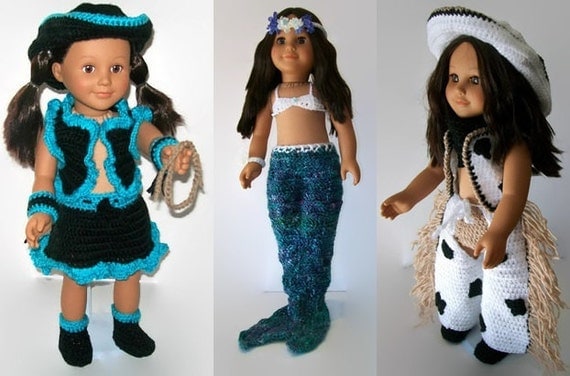 Little girls proudly displayed them on stands or posed them into tiny doll chairs in their rooms. From Shirley Temple to Chatty Cathy, a gift of a doll was a precious thing, of which the tradition carries on to present times.
Not just for girls, boys may have gotten a 1977 Electroman doll by Ideal. Changing out clothes and posing the doll to be your little best friend wasn't abnormal.
Finding original clothing in good condition is sometimes the issue now, so many collectors choose to buy patterns to make their own. Old McCall's patterns are sought after to make vintage style clothing to fit the dolls.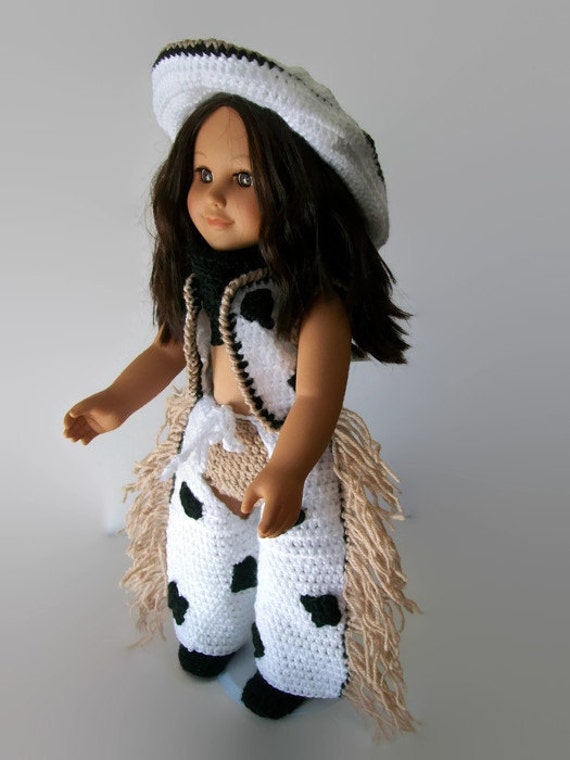 This is where Etsy shop Always Pretty in Pink comes in, run by Wanetta out of Canada. Many of the crocheted patterns she offers fit 18" dolls both new and vintage ones! Cute creations that you see here would look great on your old antique, collectible, or modern collector dolls. Anyone who can crochet can download them and start making these cute doll clothing. From mermaid to cowgirl, this shop has everything you need for your vintage dolls. For $6.20 per average pattern (or three for $12.50) your American Girl doll never looked so great.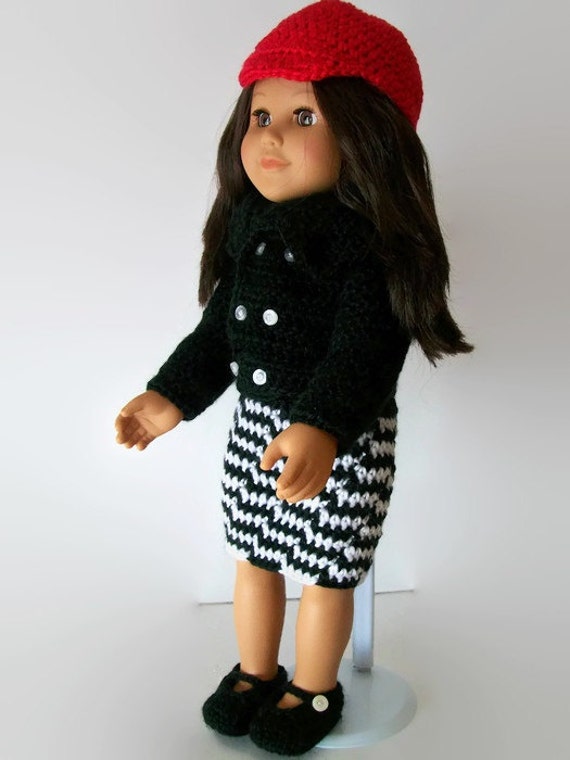 American Girl Doll Pattern $6.20
here.