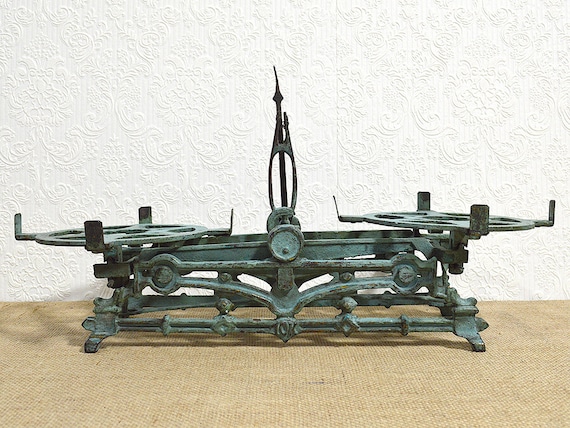 Vintage Industrial Market Scale $78.00
ReCreative85
has very unique vintage antiques and collectibles on Etsy. Above you'll see this great antique scale, a relic of yesterday! It's a piece of industrial past and has great patina. This looks like it's immortalized in time and has the words "10K" on the side.
You'll find things in this shop from the 1800's to the 1980's. Below sits a very functional Le John desk fan from the mid century modern era. This cute little fan is just waiting for it's new forever home.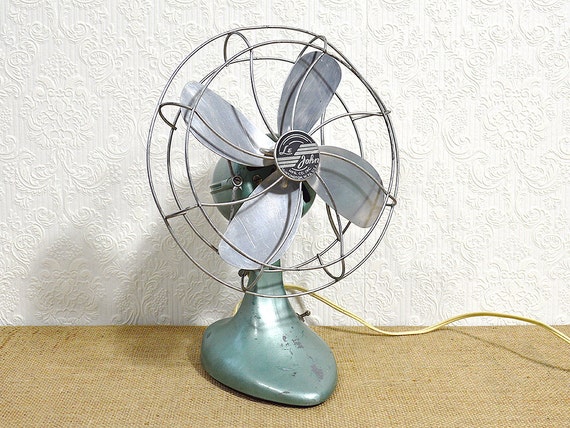 Vintage Le John Desk Fan is $72.00
Some items are not just physically attractive but can be functional in the home as well. The below item would be a great conversation piece, it's a vintage Ventura typewriter. These styles in this color are sought after. This one, an Olivetti Underwood Ventura is refurbished and is sold at $208.00.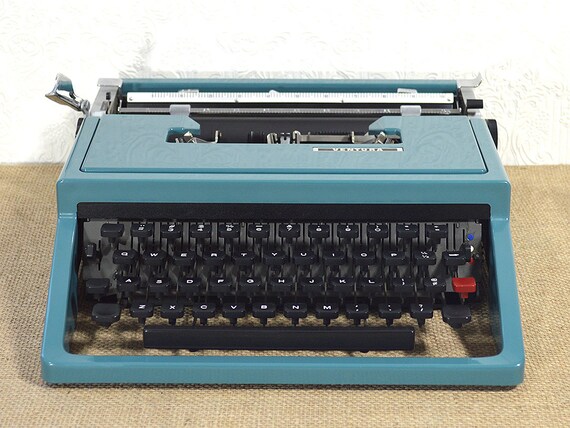 Olivetti Ventura Vintage Typewriter at ReCreative85 is $208.00
When I was growing up Polaroid Cameras were the rage, and I would easily waste a ton of film on my dog and friends, waiting for the pop out picture to fully develop. What fun it was, and now these cameras are still a fun addition to your home.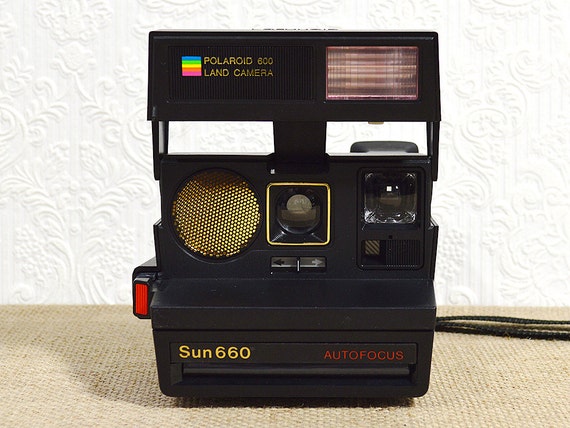 Polaroid Land Camera $64.00 circa 1980's with Autofocus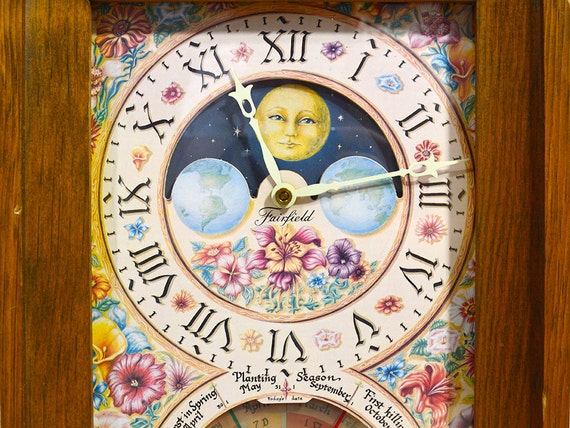 Editor's Pick: Planter Clock
My absolute favorite in the whole shop is the vintage planter clock. I once saw a similar one growing up, it showed the seasons and when to plant the best crops as used by farmers. This one shows the lunar cycles and has the best fonts. This is a great working clock and would make a great gift idea for the gardener you know.