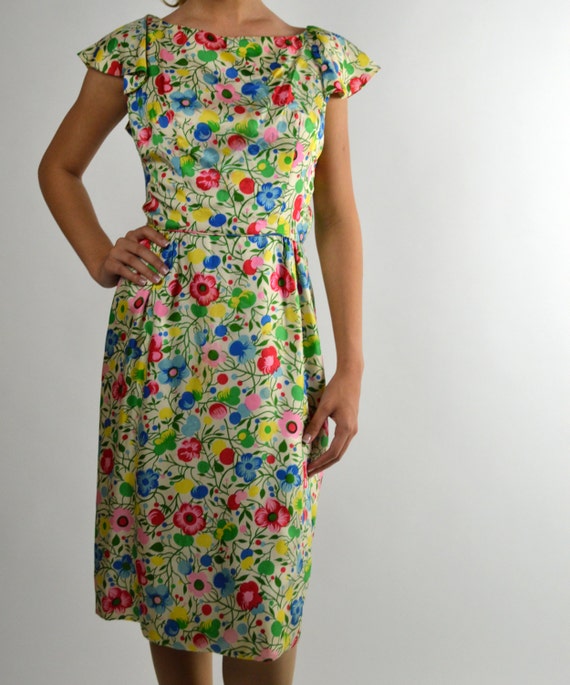 Vintage Silk Dress at Buffalo Gal Vintage, $75
Featured today,
Buffalo Gal Vintage from Etsy.
Among the plethora of collectibles, antiques and kitsch you'll find a nice selection of vintage clothing for men and women from the 1900's through the 1980's. This vintage clothing ranges from a 1950's cocktail dress to a 1940's rockabilly ranch button up !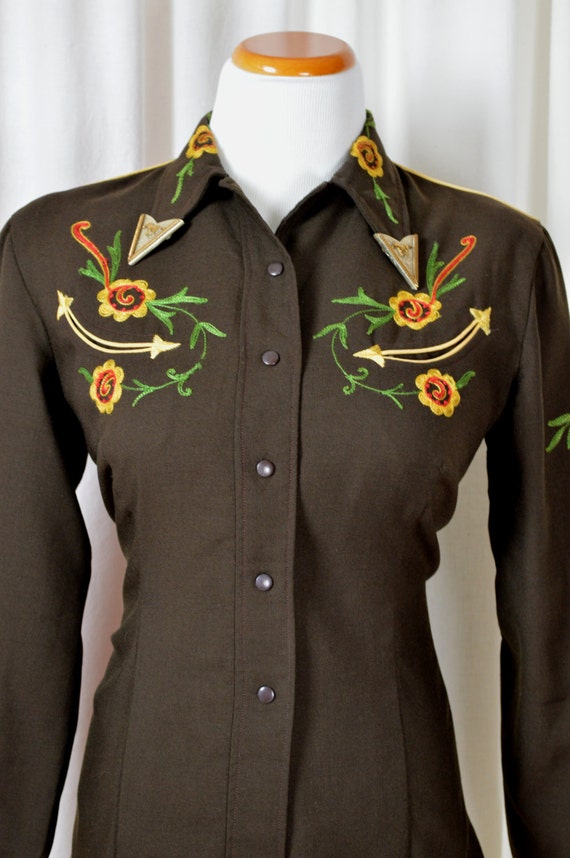 Originating from Buffalo New York, their women's cocktail dresses, blouses, purses and items are simply pristine. Shown on model Ari and described in measurements you can get a great idea of how this would fit. The photos are done in great class and look like they came fresh out of a the latest fashion magazine. it's no wonder Desiree, the owner has had her shop features in publications before.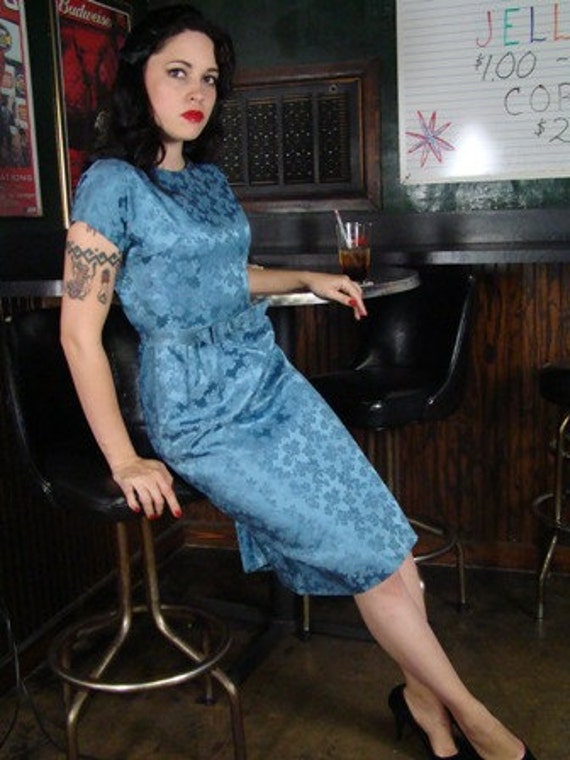 Vintage Dress at Buffalo Gal Vintage should be in a magazine.
Above, the blue Brocade dress looks sultry and sexy, priced at $78.99 a real steal. Buffalo Gal Vintage simply put, brings back the past and it's worth a look see.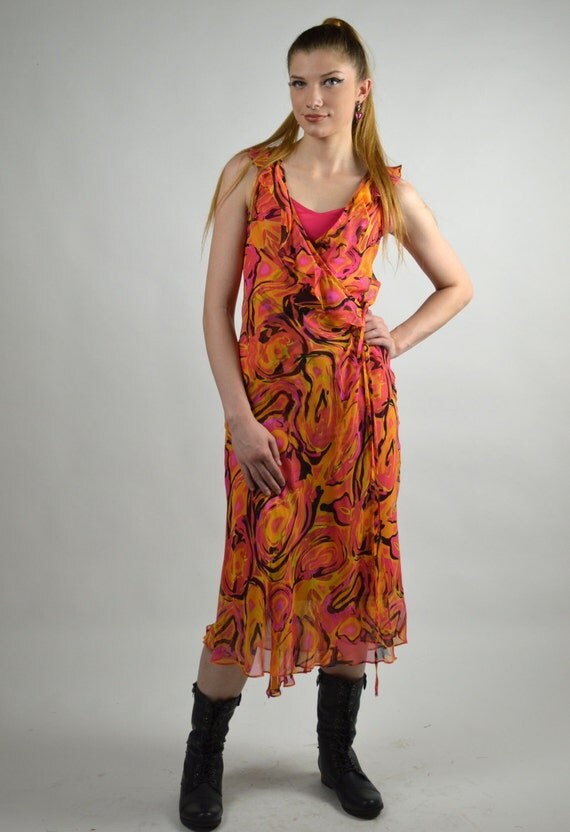 Editor's Pick : Betsey Johnson Vintage Dress, Buffalo Gal Vintage $65
Find out more here:
or follow them on Twitter for updates :
— Buffalo Gal Vintage (@BfloGalVtg) May 26, 2016