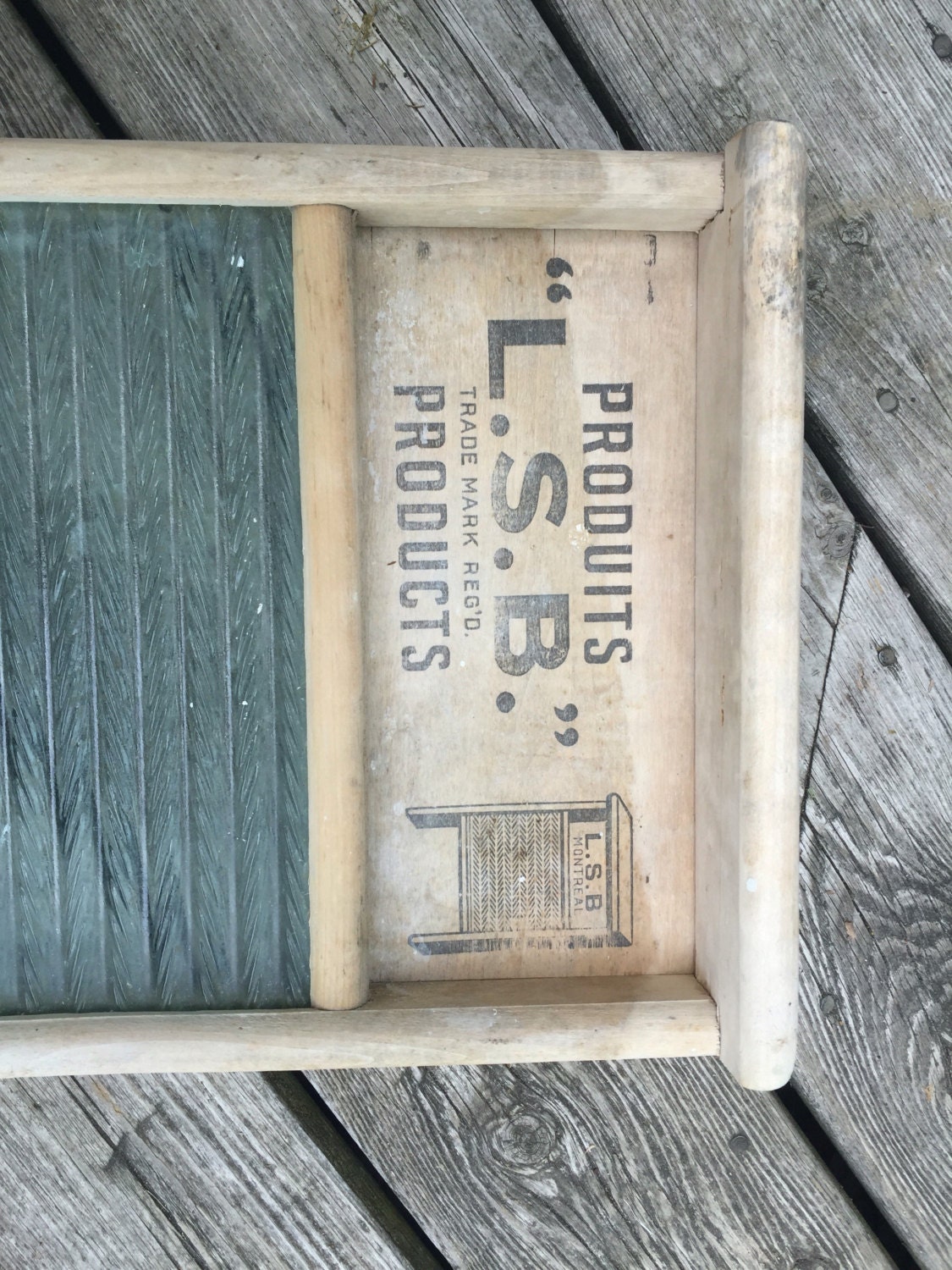 Studio Vintage Washboard $55.95
Today's featured shop is
Studio Vintage
, found on Etsy. This shop is from Canada and offers the best curiosities, antiques and collectibles. From french farmhouse to shabby cottage chic, you never know what you may find. Shipping most items to the USA is not an issue, shipping is affordable and fair. Here are some of our favorite finds. Above, a washboard would make a great addition to the wall, in the washroom or foyer.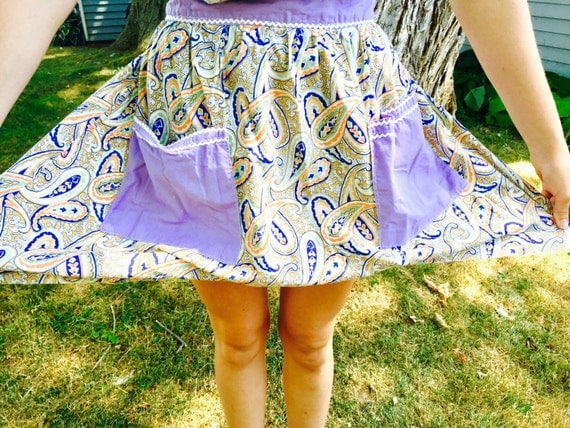 StudioVintage purple apron find, oh so lovely. Reg Price $18.95
Oh my how we adore the vintage apron above in purple paisley. A cute fun frolicking item and aprons like these in original form and in good shape are becoming harder and harder to find. Most of us must settle for reproductions but this is in the original form and worth every penny! For the hostess with the mostess or fabulous entertainer, nab this baby before it's gone.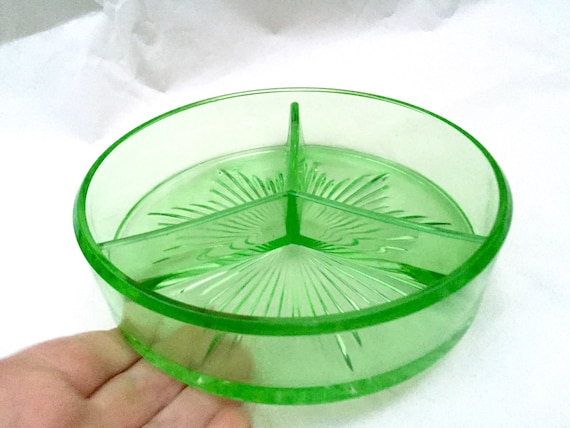 One of the best things about shopping for vintage is you never know what may possess you for starting a collection. At one time green depression glassware was untouchable in price. Being that it's more affordable now, it is a worthy item to start collecting. Not only does it look fabulous in a china cabinet or hutch, but may be something fun for treasure hunting or thrifting. The divided dish above would function well in an office or boudoir to hold your pins, rings, necklaces, and things.
Start a depression glass collection, the time is now!
Unique to this Etsy shop is the fact the curator/owner "S." notices the small things, like door plates, rusty hinges, and knobs or adornments that may be otherwise overlooked or forgotten. You will find a plethora of these notions in her shop. She says, "Nothing beats the rush when from across the room, I spy, an amazing find and have to maneuver quickly to scoop it up! Returning to the Studio after a morning's haul is a magical time. It is then, that I get to lovingly inspect each piece, marvelling at the uniqueness, craftsmanship, and design - wondering what stories this time honoured piece may hold. As I photograph these beautiful pieces for listing, I wonder who might stumble across them, celebrate their beauty as I do and give them a new home."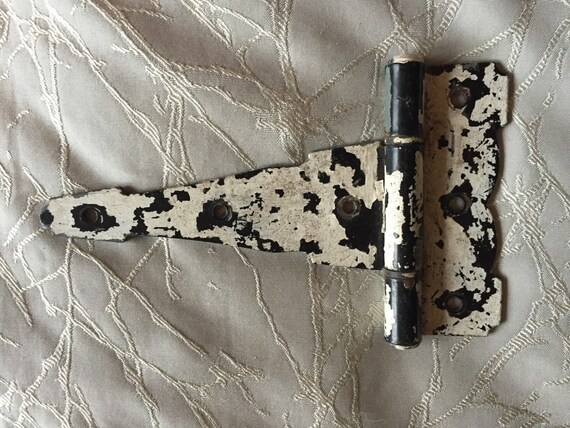 Shabby Hinge @ Studio Vintage is great for many uses including folk art and functionality of a shabby towel drying rack!
Above, the hinge was spotted on a sale at $8.64, but even for regular price of $11.95 this unique item with scalloped edging can be used for many things. You can use the hinge in craft making or simply mount in your kitchen for a towel drying rack. We love it shabby and left alone, but you could paint to match your decor. We've also seen a piece of wood adorned with these type hinges, made into a folk art Christmas tree. (see below)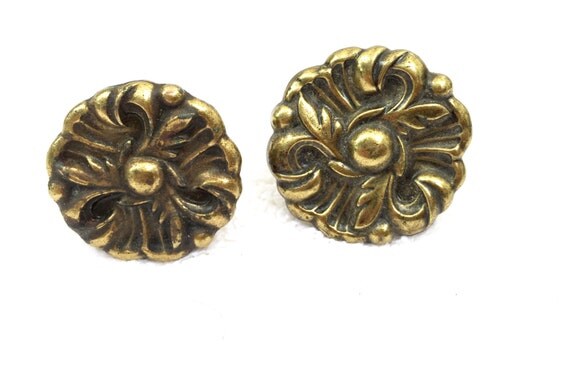 Brass Knobs at Studio Vintage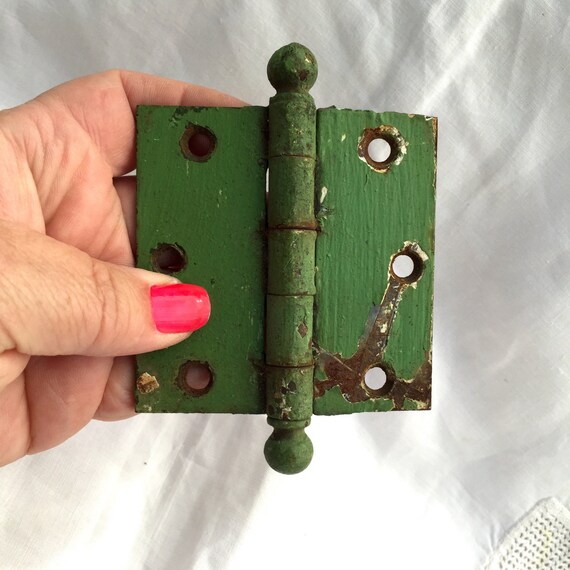 This lovely antique Victorian hinge shows it's years of paint aka character.
Collect several styles and varieties to make something wonderful. Perhaps adorning a towel rack, making a wooden birdhouse, or something like the below will give you motivation to see the beauty in every little thing like StudioVintage does.
Make your own folk art with hinges and adornments. This little tree could be possible with placing different hinges back to back!
Please visit:
Studio Vintage on Etsy to see more
Disclaimer:
Please note, the items selected in this article was all our own in accordance with our Nitty Gritty Sponsored Policy. Help keep our site clean! If you see broken links or dead photographs, report them to us here.