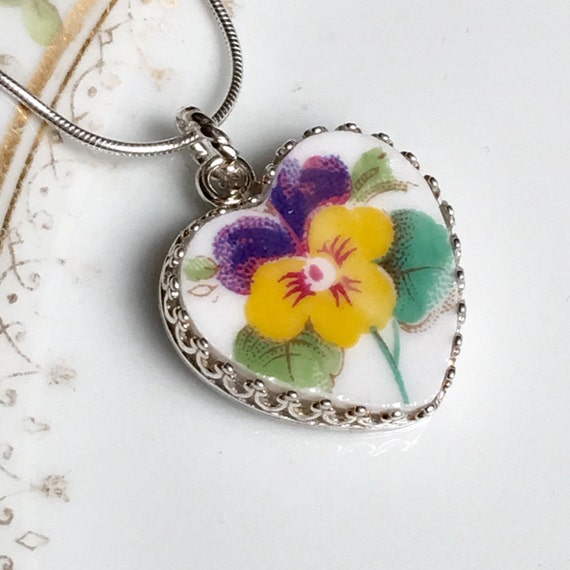 DinnerWear Jewelry made this Pansy Pendant from Old China $48
Vintage Repurposed!
DinnerWear Jewelry
on Etsy has a unique appreciation for old china or dinnerware. See here how something broken, cracked or otherwise headed for the landfill is spared and made into something grand. Behold the wearable art masterpieces from Mary Ann Wood. From bracelets to necklaces you never know what you may find here.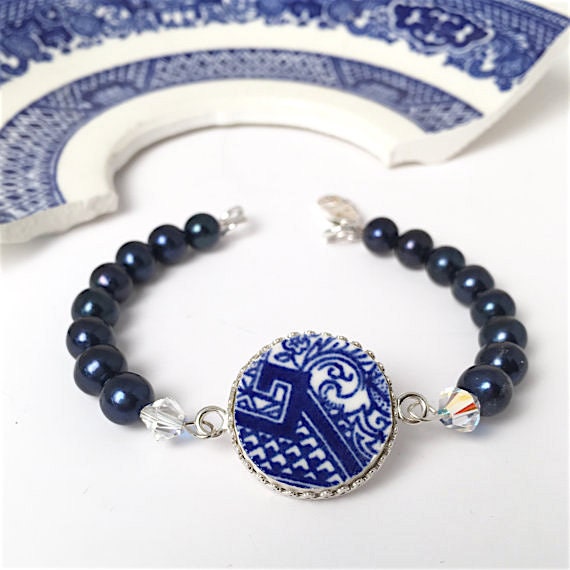 Blue Willow Anyone? From plate to bracelet, you can have it all.
Some would call her a mixed media artist as she has a love for repurposing and reusing that which may of otherwise perished. She explains,
"I have always loved working with old found objects and have collected china every since I was a little girl, so when I started DinnerWear Jewelry, it was a natural fit.
"
Designs come out of her studio in Franklin, Massachusetts.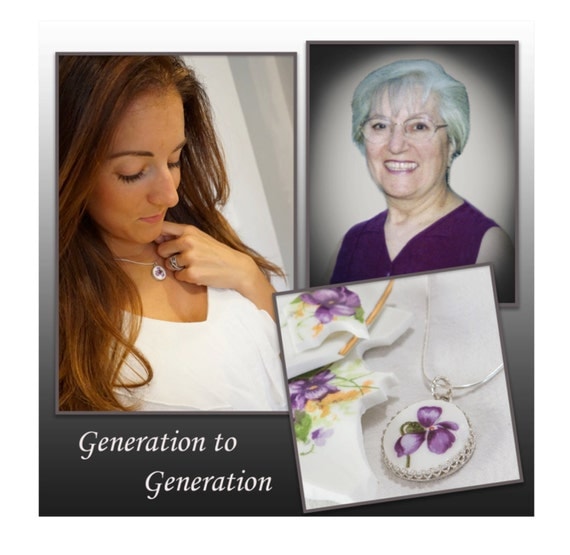 You can immortalize something of your families to pass down generation to generation!
The best part of this shop is the fact you can send in an old saucer, or plate and have her make a custom design for you. This way, the plate is passed down in jewelry form. As china may often get broken, a necklace hand-me-down seems so much easier.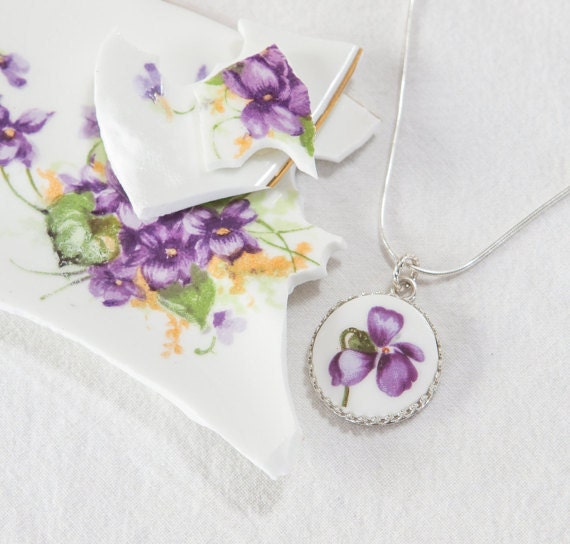 Immortalizing old china forever, DinnerWear Jewelry loves custom orders.
Also in this shop you will find lovely creations (non dinnerware) made from old cameos and the like, but our favorite is certainly the dinnerware, immortalized in time forever! Of course we can't get enough of the china though.......
Editor's Pick: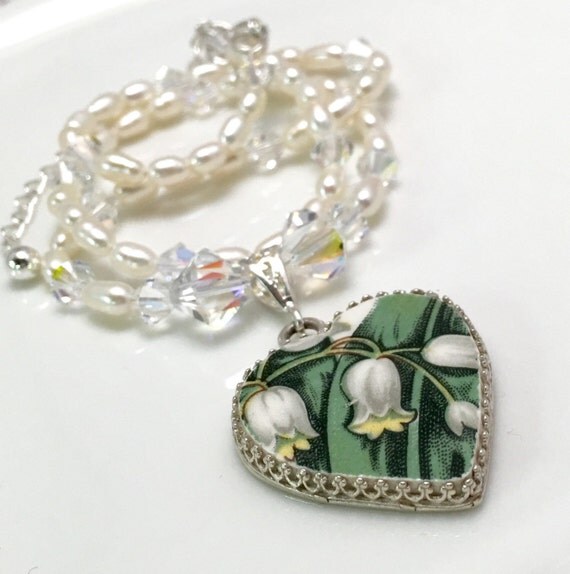 Lily of the Valley Necklace Repurposed by DinnerWear Jewelry
The Lily of the Valley is one of my favorite flowers, it is sweet smelling yet has an air of mystery as it is poisonous. No worries here, this succulent flower is captured in it's immortalized china form and offset into a sweet heart necklace. What does this pendant say to you? Perhaps the beauty of a Bride-to-be, your best friend, or your daughter. Or, perhaps this is the perfect necklace for your Mother-in-law! For behind every good piece of china, there is certainly a story!
Find out more here
:
DinnerWearJewelry
Thanks for reading Vintage Chalet! Always keep our site clean and up to date by reporting broken links should you find any. Old or broken links are subject to removal! Please read our Nitty Gritty on this article. These selections are our own!