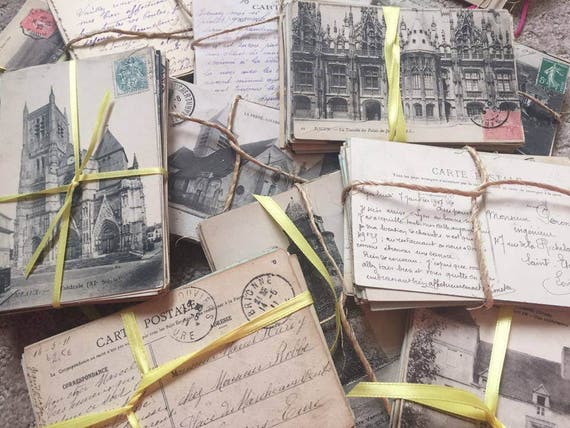 A stack of 30 postmarked only $28 at RetroChalet on Etsy
Post cards from Paris,
yes, they are real and old. A post card collector's dream. If you love shabby ephemera, or collecting post cards, these stacks of retro cards are for you. Maybe it's just me, but I was a bit nosy trying to read what they say. Perhaps the fact of romance from days gone by never gets old.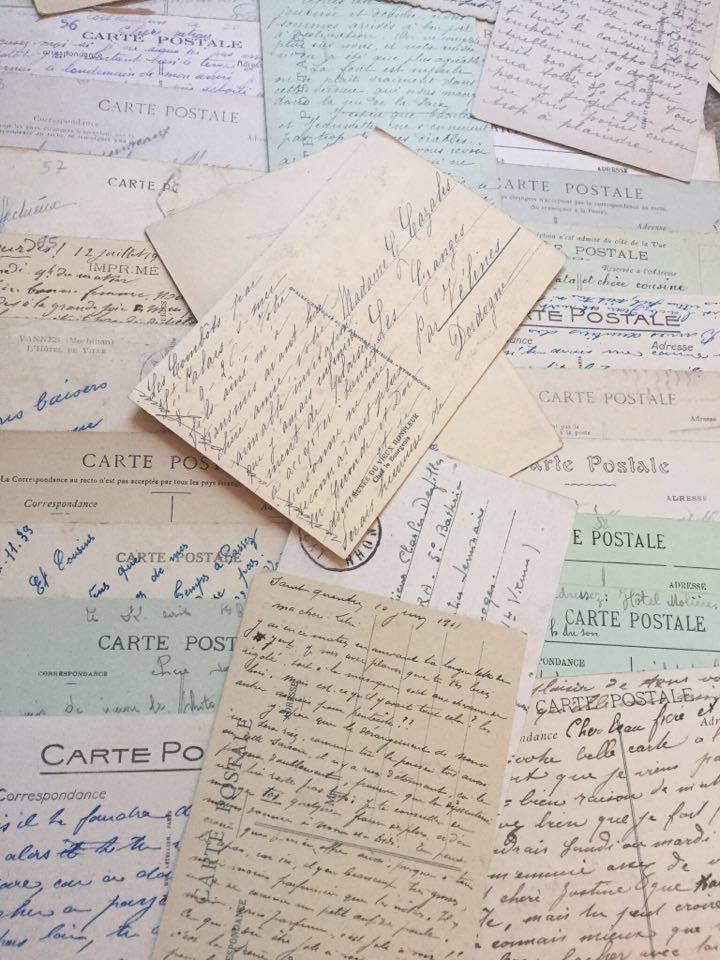 Gorgeous Written letters just waiting to be had. @RetroChalet
RetroChalet
now has many lots available from a huge French post card buyout: stamped, unstamped, written or unwritten. It seems after taking French two years to be exact, I cannot for the life of me read these.
How romantic that loved ones, friends and neighbors traveled on vacation to areas of France sending back greetings and salutations. Many have old stamps or post marks which would look great in collage and scrapbooking.
Many collectors of post cards may find them interesting to read, they are in dull used shabby condition.
Go see them here:
Paris, French, Collage..at retrochalet