Out and About Summer Plaid Vintage Dress Pick:
I love vintage clothing and found these great vintage plaid and houndstooth selections today! Surely more popular in the Gidget and Mod Squad days, I don't think there's anything wrong with wearing these timeless treasures! Above we have the light and airy shopping dress, great for summertime as it's sleveless and very chic!
For the Office Sleek Vintage Pick (Only if you are in the A/C!):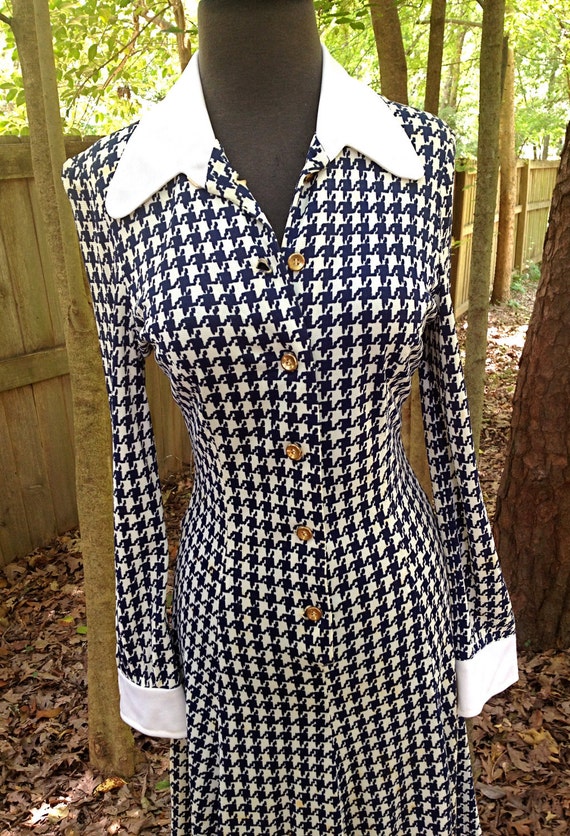 MK MACK on Etsy offers this button down vintage dress $40
Are you in the air conditioned office or shop? If so this form fitting flare at the bottom button up houndstooth vintage dress is for you. So pretty you will look like a retro fashionista!
Night on the Town: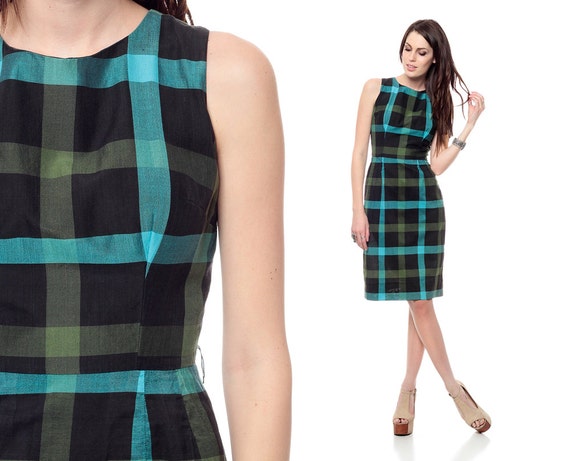 Shop Exile offers this airy cotton dress, great for a night on the town, $54
Out and about on the town makes you not want to sweat, and rare is this airy cotton dress in great plaid colors, dress it up or down, you will surely be the talk of the town.
Go Green:
Why buy new mass produced clothes when there are so many
vintage shops
, and vintage clothing on sites like Etsy, Ebay, Krrb and more?