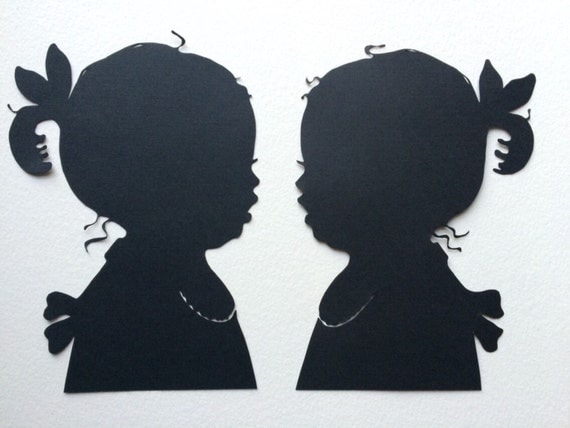 What Once Was Forgotten Shall Return
If you have a liking for vintage antiques or collectibles, then surely you've seen an old Silhouette. Originally dating back to the 1700's , this is where artists generally cut a shape out of paper and these
were quite fashionable. Often framed against a solid background, it left imagination up to the beholder as to what was originally being depicted.
Such art has made history such as Goethe

's famous Silhouette facing a grave monument cut out of paper circa 1780. According to Wikipedia, this was a common

practice

of artists yet somehow, over time this became a lost trait, until

Etsy shop S

ihouettesbyElle emerged. Elle Yi, straight from the Croton on the Hudson (New York) is bringing history back using age old traditions and putting them to work. Her shop has gained notice from Etsy in this article here.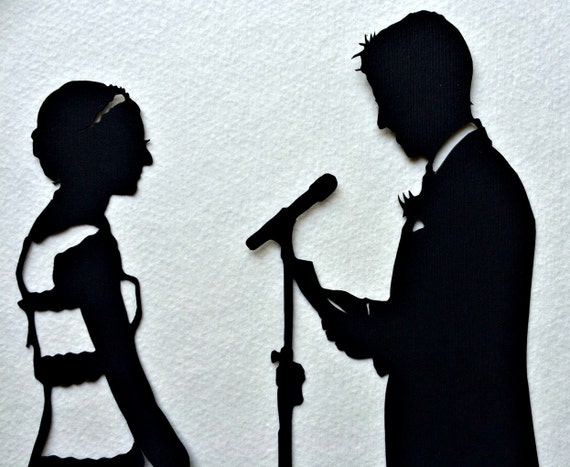 Above, hand cut bridal would work for anyone getting married! Pic: Etsy
SilhouettesbyElle
answered a few of our questions. Her shop is full of custom portraits, pet, wedding and great gift ideas.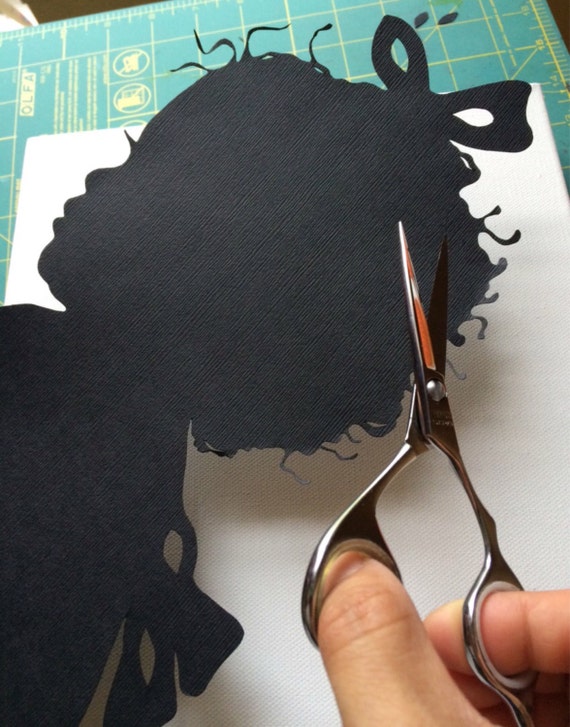 It is incredible that Elle is reviving a lost art. These are custom cut portraits!
Q: Why are you drawn to portraiture?
A:

Every time people look at my elegant and unique silhouette they will surely smile, as they are flooded with the beautiful memories of their life. This silhouette art is a great way to remember special one or day. Moreover, a stunning keepsake to treasure for years to come, my custom hand cut child's silhouette is the perfect addition to any home décor for everyday life.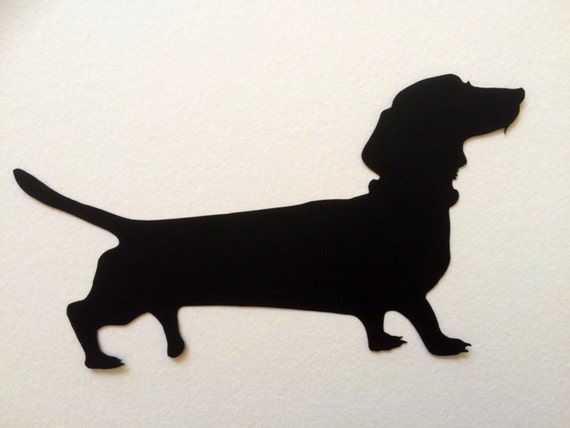 Q: What do you find inspiring about creating the likenesses of strangers?

Classic and sweet, each of unique hand cut silhouettes is made just "for its own families". M
ostly, I have created the silhouettes of kids ranged from newborn to teens and wedding couples. Whenever I receive the special notes from loving moms and husbands when they are impressed by my silhouette projects. I am confident that my works of art will surely make moms/families/wedding couples smile as they glance upon a beautiful silhouette of a loved one each day.
Before we go,
Elle has received notes from customers about her art and how rare it is to find work so wonderful. In her shop you will find sizes ranging from 4"x 6" custom portraits to oversize (larger than 11"x14") and with a quick convo she will speak to you about a
ccommodating
your needs.
Catch up with Elle:
Etsy
Twitter
Facebook