Rose / Starfish brooch, circa 1910 full of garnets reg price $75
RetroRoadshow
started their Etsy shop in April 2014.
Joshua Snyder
is curator of this upscale jewelry and vintage boutique from Ravenna, Ohio that features a lot of Czech, Danish and deco styled pieces you just don't see very often. I had the chance to find out more!
You never know what you will find at Etsy shop RetroRoadshow!
Q: Why and when did you start selling vintage?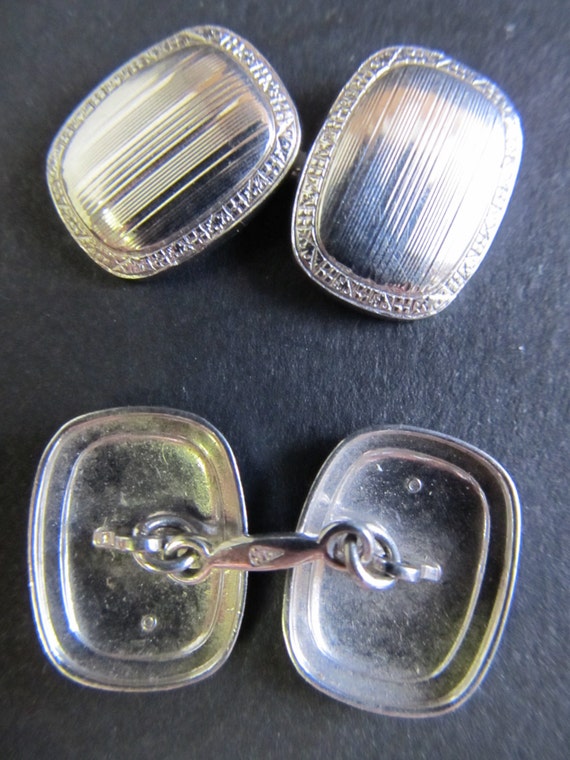 We started out of necessity. While in school we would go to estate sales and garage sales for the added income. After falling in love with anything Czech, we decided to take a trip to Prague in search of rare and unusual costume jewelry. We found several items and have maintained the hobby ever since.

White Gold Cufflinks, hard to find these days, find them here.
Q. What your favorite vintage items are or what you collect?
We will sell anything, although I have an affinity for cuff links. Anything vintage and rare is what we love to find, and treasure.


Q: Anything currently in your shop with a great story?
The Chinese silver and enamel bracelet is from the early 1800s and it is amazing and authentic antique history.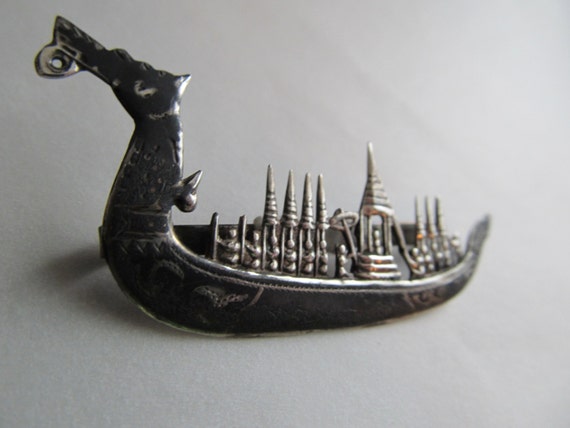 This mystery piece is a Chinese dragon Boat, but is it for your hair or tie?
Q: What item will you hate to see go and why?

I love the Danish enamel necklaces. I find them exquisite.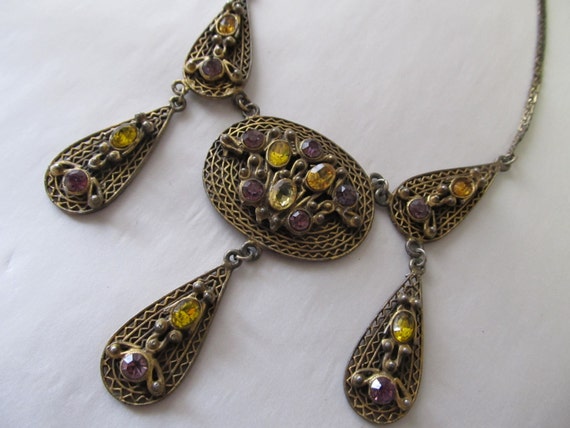 You will find all sorts of vintage necklaces from 1910-1970 , this one Czech Bohemian Filigree

Q: What

else do you want people to know

?
We love to help people find what they are looking for. Nothing satisfies us more than an ongoing friendship.