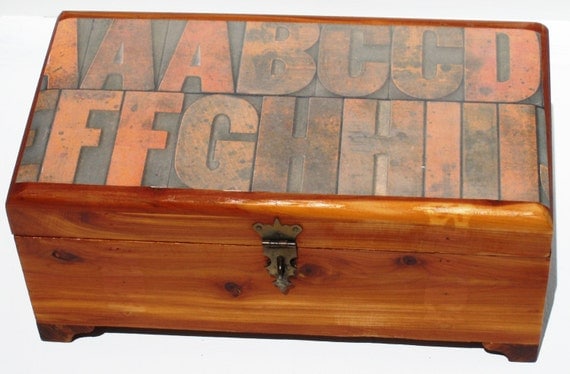 How we love antique boxes, trunks and luggage! We found a great Etsy shop called
TheGlossedAndFound
which features trunks, luggage, bags, antiques, furniture and home decor! We and had a chance to pull some of our favorite items while talking to the owner/curator Shelly from Boston Massachusetts. Shelly is a transplant from Georgia and loves treasure hunting for the extroidniary !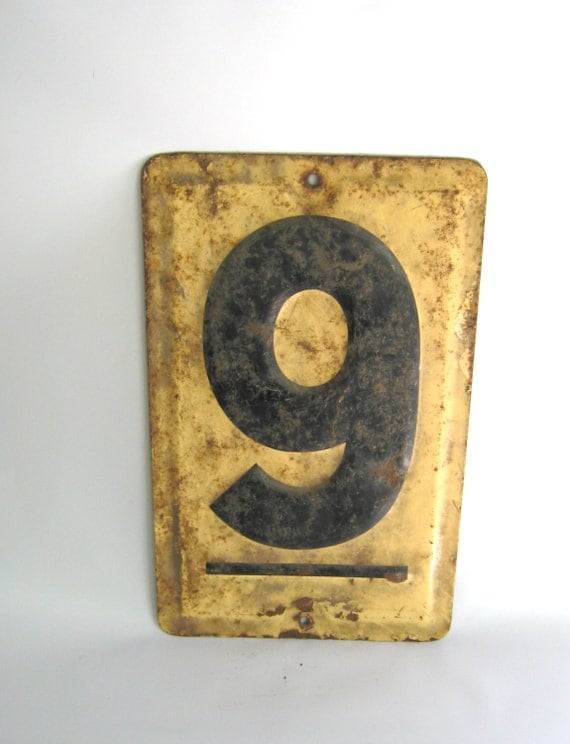 This way cool 9 is only 10 bucks that is, at TheGlossedAndFound
Q: How long have you been collecting vintage?
A: I've been a treasure hunter since I could walk! I've always enjoyed seeing new and unusual things and it's really stuck with me. I have many fond memories of my great grandmother's house as a child. She was born in 1920 so you can imagine the wonderful decor in her Illinois home. I think that's where the wonder first began.
Q: What are your favorite vintage things?
A: I'm absolutely fascinated with steamer trunks. They're these gorgeous behemoths from the past that make fantastic coffee tables and storage chests. Then, once it's in your house, you imagine someone carrying this on a journey with them and being part of the industrial revolution... it just never gets old (no pun intended).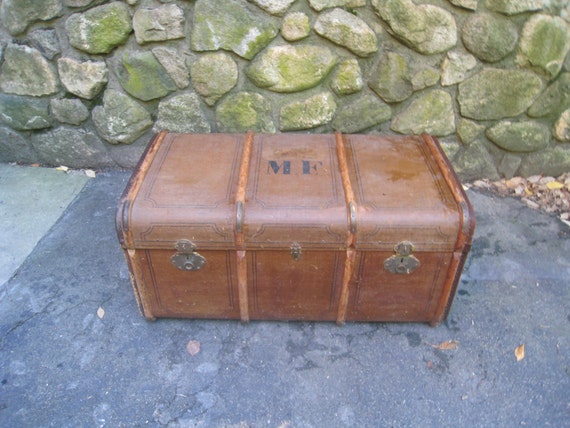 Trunks like this are a passion of Shelly's. This one is for sale in her shop.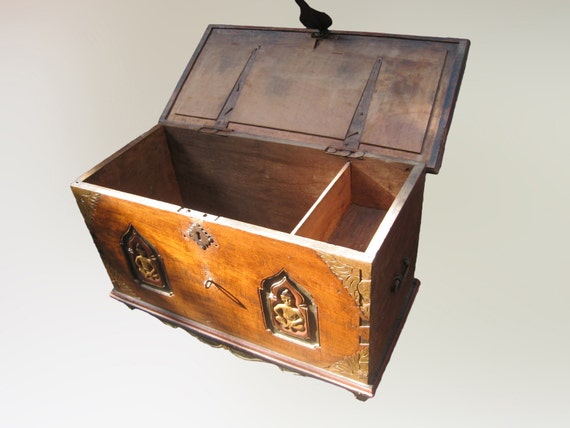 Rare Asian Dowry Chest. See it here.
Q: What thing in your shop has the best story, or would you say is your greatest find ever?
A: We currently have a beautiful antique dowry chest, incredibly well-preserved, that was purchased in Southeast Asia over 50 years ago. Despite its near-perfect condition, this chest is estimated to be over 100 years old, sturdily crafted with daeng and teak and gilded with dovetail joints. The incredible craftsmanship and unique attributes of the piece, such as the hand-molded iron hardware, high quality materials and the unusual depictions of Buddha sitting lotus, suggest that it was produced in a remote locale by a wealthy groom's family for his bride-to-be.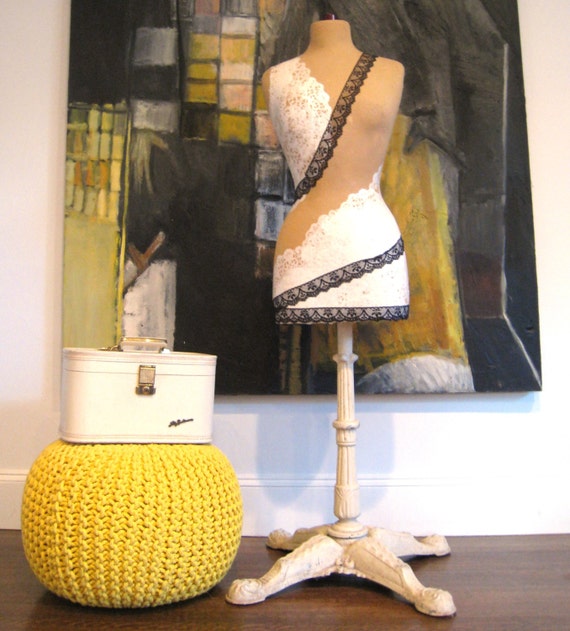 Simply Stunning and we must agree with Shelly, her Lacy Mannequin is our favorite thing too!
Q: What is your absolute favorite thing in your shop right now, the kind of thing that has a wonderful story and you will absolutely HATE to see go?
A: Oh gosh, I have that problem a lot. Right now I'm most in love with a lacy mannequin on an antique cast iron base. I've always wanted one for some reason!
Q: Anything special you want people to know?
A: If there's something in particular you're looking for, let us know and we'll do our best to locate it. We have new inventory weekly so be sure to check back often.
Authors Note: We couldn't decide between featuring the awesome trunks and antique relics or the fashion items. Shelly has a lot of vintage handbags in her store, so if you are the true fashionista be sure to check them out!
Connect with Shelly:
On Etsy
Twitter
Facebook