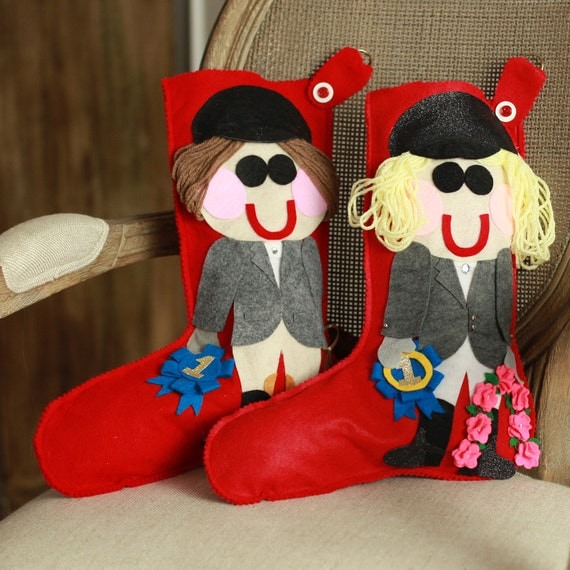 The Busy Elf Workshop Vintage Styled Handmade Gift Stockings on Etsy, this "Equestrian" version for the horse

lovers

in your li

fe!
We know, we know, Thanksgiving is right around the corner so why think of Christmas now? Simple, online shoppers are shopping now for custom vintage Christmas Gifts. Here's a gift guide we thought you may enjoy. Get out of heavy shopping this year by ordering a stocking and stuffing it with vintage treasures!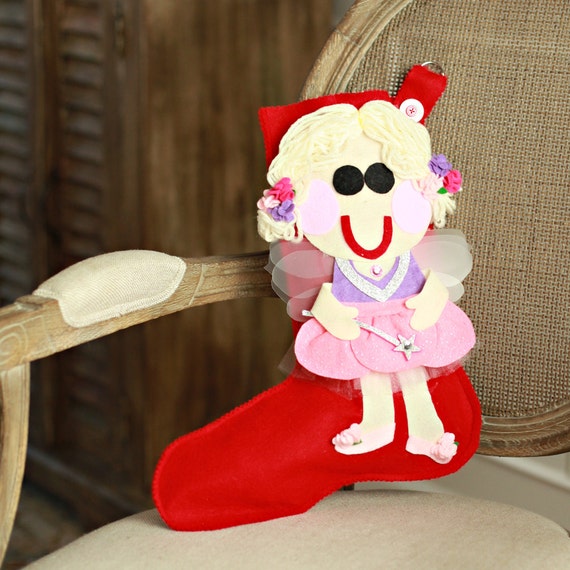 Get a vintage stocking for your loved ones. You can have them personalized too. Photo: Etsy shop, The Busy Elf Workshop. This sugar plum fairy $40
Step One:
First, order a vintage stocking, or get it personalized gift stocking from
The Busy Elf Workshop.
They look vintage and are made resembling the vintage style of yesterday. Lovingly crafted in the USA and made so cute, that your loved one will love this modern take on vintage style.
Step Two:
Fill it with vintage goodies. Nothing says I love you like these unique gifts! Check them out and read why I selected them.
1. Whooooo said that Christmas can't be for funky vintage gifts? This retro thermometer is only $9 and would fit lovely in a stocking from
SameKVintage.
2. Vintage New York City fabric is a must have for the crafty one on your list. Imagine the possibilities with this, pillows, curtains, tiny doll clothes, dish towels, you name it, it can be done! A huge steal for 2.75 yards at only $12 from
TreasuresPast
3. Vintage destash jewelry, makes for great craft projects for adults or with the kids! Make something special, this lot only $7.95 from
9thStVintage
!
4. Old vintage magazines are the cat's meow. You can sew vintage patterns or have fun looking at the retro styles. These, are Burda modern magazines $8.83 each at
Maxstore.
5. Twenty-five retro pinbacks make for cute gifts, give one or two on a card you made! Or, stick them all in the stocking. only $14.00 for the lot at
5and10Vintage
6. Old keys, you can make necklaces, adorn a photo frame or make windchimes. Or, simply start a key collection. This collection with nice patina, 40 pcs only $12.95 at
RetroChalet.
7. Set of four Swedish style glasses, adorable gift ideas, only $17 at
EyeScandi
*Catch up with the
Busy Elf Workshop on their Facebook page!